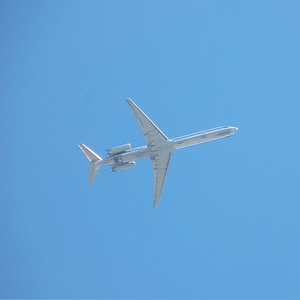 Anyone planning to visit friends or family during the upcoming holiday season should consider finalizing their plans now while there's still time. Experienced travelers know that waiting until the last minute will not only lead to likely price hikes, but certainly less than ideal seating and overall availability.
Whether going across the country or across the globe, there are plenty of travel-friendly discounts being offered now on the FlexOffers network that can help your audience alleviate some of the stress involved in going home for the holidays.
---
Homeward Bound
While trying to repress unresolved childhood arguments with distant relatives at the dinner table may be difficult, making travel accommodations to get there certainly doesn't have to be.
Hertz is currently running a promotion where car rental customers can save up to $25 on weekly/weekend rentals. Whether transporting an entire family or just taking a spouse home to meet the in-laws for the first time, there are plenty of vehicle options still available now to accommodate all that extra baggage.
If (and hopefully not when- but just in case) a familial disagreement reaches a thundering crescendo referred to as "just talking" at a "normal volume," Priceline can offer refuge with a deal granting an additional 5% discount on your Express Deal hotel by entering coupon code "FALL5". They also have incredible pricing on flights, cruises, and entire vacation packages, making them one of the most all-inclusive travel sites on the web.
Welcome Distraction
Need something to keep kids entertained during a flight or long car ride? Searching for something to not fall asleep while having to endure a poorly made but good-natured extended slide show of baby pictures that were recently scanned back into existence?
Barnes&Noble.com is featuring a deal right now granting $20 Off NOOK Ereaders, with prices starting at only $59 (valid 10/13 – 10/26). With features like fully adjustable reading lights, crisp visible text akin to reading off of paper, and battery life lasting up to two months, a few relaxing evenings with a NOOK might end up being the best part of a winter vacation.
Recharging the Batteries
After airing out their petty family grievances over the course of the longest weekend in recent memory, a relaxing trip to the spa may very well be in order. Spa Week is currently offering a FREE $10 Card with $50 purchase, which makes the very thought of getting away for a relaxing soak and massage at a health resort even more tempting.
In order to reduce some of the inevitable pent up stress that arises before even leaving on a holiday vacation, smart homeowners can purchase the extra protection they need for their domicile from Armor Concepts. A burglar could potentially break into a home in under ten seconds and be out in minutes with valuables and cherished keepsakes, but an EZ Armor Combo Set provides full protection for the weak points of a door to make it one of the most effective security solutions available. Customers can currently save 10% on all orders at ArmorConcepts.com with coupon code ARMOR10OFF, so there's no excuse not to be safe.
Bracing for Winter Break
There are plenty of reasons for all of us to be thankful: good friends, good food, and a loving family to share them all with. Regardless of where you came from or what your travel plans are this fall, there are plenty of opportunities for savings available through FlexOffers.com!