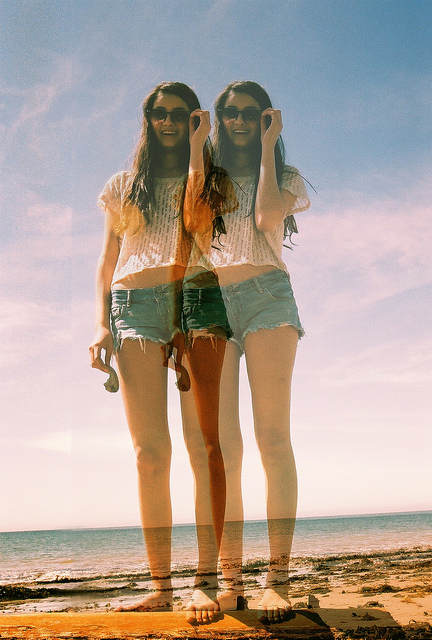 Few things are as detrimental to one's confidence during spring break than having a face full of blackheads and unsightly red marks. FlexOffers.com is prepared to help your audience members deal with their less-than-ideal skin with highly effective products from Guthy-Renker. We've curated some of the advertiser's top offers below; check them out!
---
---
Crystal Clear
Even if your readers partake in a diet devoid of oily foods, certain hormonal triggers can cause pimples to protrude the surface of their skin. Instead of stressing out and causing hives or a massive rash to show, Guthy-Renker offers an alternate solution.
Homemade skincare concoctions are unreliable, and regular ol' soap simply dries skin out, but the award-winning Proactiv+ acne treatment system is proven to work. For decades, Proactiv has helped millions of individuals achieve the healthy and beautiful skin they so desperately seek. Women, men, and teens have been able to prevent breakouts and destroy acne-causing bacteria thanks to the product's benzoyl peroxide content, ultimately keeping their pores pristine.
Should your readers' blemishes be particularly bad, they can combat them with a free Deep Cleansing Brush when they try Proactiv+. Their best offer ever, Proactiv+ is now available for just $19.95 with free shipping; that's a $10 savings!
Silky Smooth
Even if your patrons get their skin cleared up in time for spring break, there's no telling what kind of damage they've done to their hair from excessive exposure to the sun while building up a base tan. Thankfully, Guthy-Renker has a means to solve that beauty emergency too.
The WEN Healthy Hair Care System excludes ordinary shampoo or harsh chemicals and introduces a conditioner that cleanses and conditions in one step for exceptional results. Some people may be skeptical when they're told there's no need to include shampoo in their routines anymore, but they'll be convinced when WEN's special blend of natural botanicals and herbs produces stronger and bouncier hair. In addition to the Cleansing Conditioner, your site visitors can try the new WEN Nourishing Mousse to give their hair volume and prevent frizz. Customers also receive free shipping and a free gift with their order of the WEN Healthy Hair Care System, so what's not to love?
All the washboard abs in the world won't mean a thing during spring break without clear skin and equally attractive hair achieved through goods from Guthy-Renker. Promote great products like these and more via FlexOffers.com today!