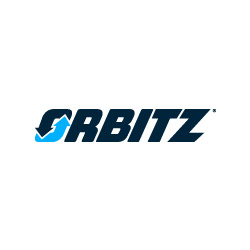 One of the nation's leading online travel companies, Orbitz Worldwide Inc has been helping people book their dream vacations for over 15 years now. Utilizing their extensive selection of services, including flight, hotel, and rental car reservations, the company's reach and popularity has expanded globally alongside the ever-expanding travel industry.
FlexOffers.com has gathered some of the most enticing and affordable deals currently available to promote on your site from Orbitz below; take a look!
---
---
Breaker! Breaker!
It's nearly time for your audience members to begin coordinating their late spring / early summer travel plans, which means they'll be scouring the web for hotel discounts. That's precisely where the Orbitz Worldwide Inc affiliate program comes in.
You already know that your patrons can get an extra 15% off the best hotel deals at Orbitz.com with code TAKEABREAK, but you may not know the extent of the savings opportunities. Utilizing the code TAKEABREAK, prospective travelers can save up to 50% on family hotels plus an extra 15% off (valid 3/23/2015 – 3/29/2015). Should toting around small children not be an ideal situation for relaxation, the code TAKEABREAK also grants savings of up to 50% on Las Vegas hotels plus an extra 15% off (valid 3/23/2015 – 3/25/2015). While the window of opportunity is rather small, the savings are huge, so I wouldn't delay in marketing these particular promos.
The Great Escape
A slew of other timely travel deals are also currently being offered through Orbitz Worldwide Inc that could become incredible earning coups on your landing page.
Now is the best time to save during the Easter hotel sale (valid 3/23/2015 – 3/29/2015) or book some time on the green with Florida golf deals. Those with a taste for the tropical and tranquil will be pleased to know they can now earn $100 in bonus Orbucks when they book their Bermuda hotel and flight together through 4/5/15. Said Orbucks can be converted to cash via the Orbitz Rewards program that can be redeemed on thousands of hotels worldwide.
The internet is full of amazing discounts on hotels, flights, and countless memorable outings, but you can often find the very best ones at Orbitz.com. Promote deals like these and others from the Orbitz Worldwide Inc affiliate program today via FlexOffers.com!