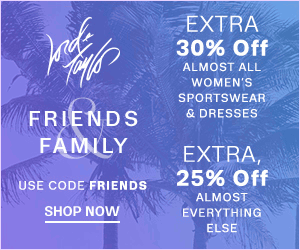 Whether graduating from high school or university, many students are currently getting ready for the real-world challenges that lie ahead. As such, your generous audience members are likely shopping around for gifts to give said students along with their best wishes. That's precisely where savvy publishers like you come in.
Check out the graduation gift discounts currently available to promote via FlexOffers.com!
---
It may take some longer to learn than others, but grads will soon pick up on the lesson that their time spent living in jeans and t-shirts is coming to a close. Be it for a wedding or other formal social event, they'll be glad to have upscale attire from RalphLauren.com in their closet. Their current amazing savings of up to 50% off should not be overlooked.
New Styles Added to Sale! Enjoy Up to 50% off at Ralph Lauren!
---
The season's latest designer looks are sold through the Saks Fifth Avenue affiliate program. Trendy ruffled tops and accessories with bold color combinations (both perfect for updating old outfits) are but a few clicks away.
THE DESIGNER SALE! Vast designer selections for women and men up to 40% OFF* Shop NOW!
---
Dads and grads alike will be pleased with the deals across multiple departments at jcpenney.com. Shoppers can save on everything from new tops, watches, and shoes (yay!) to high-quality home décor that can transform the bleakest of dorm rooms in seconds.
Take 20% off Sports Fan Shop. All the gear you need to cheer on your team in style. Use online code FANSHOP9. Save on select styles. Valid 6/5-6/11.
---
Modern bohemian chic combinations have taken over the NORDSTROM.com affiliate program this season, as evident by the breezy women's fashions on their front page. New graduates will love these looks for one last summer of living and traveling abroad without a care.
Look to Nordstrom for suits that fit your taste, size and build, from BOSS, Canali and more. 100% FREE Shipping & FREE Returns.
---
Lord & Taylor
Summer vacation is no excuse to get lazy at the gym, though it may be time for your patrons to replace that gear they've been wearing out for months now. The Friends & Family event at Lord & Taylor is the perfect time to stock up on sportswear and designer clothing for the entire family at great prices.
FRIENDS & FAMILY 40 – 60% Off Select Men's Clothing + Extra 25% Off with code FRIENDS Shop Now!
---
With final exams, projects, and reports finally completed, your site visitors have certainly earned a mental break with a few entertaining video games. The best games for current and classic consoles are available at GameStop.com, including Mirror's Edge Catalyst, FIFA 17, and the upcoming space exploration simulator No Man's Sky.
Only $319 – Xbox 1TB Bundle w/ Four Free Games! Shop GameStop.com now.
---
You'll be "grad" you marketed these and other top graduation gift discounts on your site from the FlexOffers.com network!