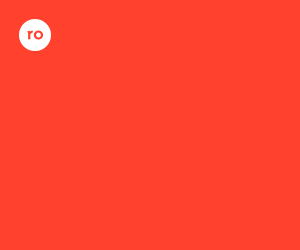 There are a host of health concerns that are potential causes for erectile dysfunction such as diabetes, high cholesterol, and even depression. Thankfully, Roman offers the men among your audience solutions to circumvent their respective complications with intimacy. By subscribing to GetRoman.com through the Roman affiliate program links on your landing page, members will have access to heightened overall health and satisfying savings.
Don't miss your chance to promote these Roman offerings at FlexOffers.com today!
---
E.D Meds Prescribed Online By US Licensed Physicians
---
Comprised of an assortment of doctors, pharmacists, and problem solvers, Roman has developed a protocol to ensure its customers' brain, nerves, heart, blood vessels, and hormones are working in conjunction with one another to achieve a healthy sex life. Its dynamic online medical assessment inspires confidence, as its onboarding process appraises medical history, as well as current overall and sexual health in each patient. Within two hours after registering with the Roman affiliate program, your patrons will have a U.S. licensed physician review their treatment request and write safe, suitable prescriptions that address their unique needs. They'll also be allowed to discreetly and effectively communicate with their assigned physician via secure phone, and video chat.
Roman's products and services not only save relationships, but customers can also save considerable cash while enhancing, or perhaps saving their lives. Through the Roman affiliate program, your site visitors can begin their online visit with licensed physicians and save up to $50 on ED meds within the first month of their GetRoman.com subscription. All prescriptions are filled automatically monthly or quarterly and its subscribers can have them delivered to their home or local pharmacy.
---
Get Started with Roman & Engage with a U.S. Doc for Approved U.S. ED Medication
Start Your ED Online Visit Today & Save Up to $50 On Your First Month of a U.S. Prescribed Drug
---
Much like a glowing check engine light on the dashboard of an automobile, erectile dysfunction signifies larger issues are potentially looming within your readers' chassis. Unfortunately, there are many men who prefer checking in with their local mechanic before visiting with a doctor. According to a study done by HuffPost, males are twice as likely to avoid a trip to the doctor compared to their female counterparts. Men oftentimes suffer in silence, even when their ails extend beyond underwhelming bedroom performance. However, through its expedience, convenient consultation and affordability, Roman is beginning to buck "macho man" tropes.
Recognizing that only 30 percent of men who experience ED get treated, and a whopping 80 percent of ED meds purchased online are counterfeit, Roman prides itself on offering real solutions that encourage men to voice their health concerns. Roman offers prescriptions from top brands and member support from its pharmacists and medical team 365 days per year, cultivating an environment in which men can be more vocal about their health. While enhanced health might not be enough to get your web traffic to explore the benefits of the Roman affiliate program, its savings might provide the motivation they need. Currently, at GetRoman.com, your page visitors can order brand-name medications for just $34, delivery free. Roman also offers $20 off any Roman service with proof of a checkup with a healthcare provider in person. With savings like these, your readers will certainly want to heighten their health through the Roman affiliate program.
---
---
Capitalize on these and other captivating Roman discounts now available to market via FlexOffers.com!