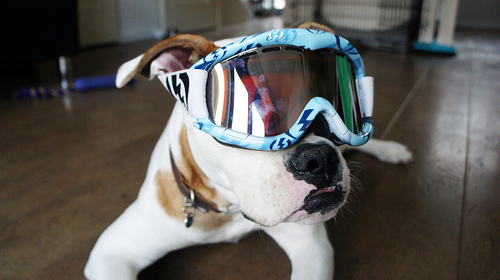 While shoppers' wallets might feel a bit drained after the big holiday shopping season, there are still plenty of reasons to be cheerful and ways for them to save. Restocking closets with fashion essentials and indulging in a few pampered experiences are trendy ideas right now, if for no other reason than to make up for what consumers didn't get to gleefully unwrap last year.
If you want your website filled with some of the top promotions currently available online, take a look at these affiliate deals now available in the FlexOffers.com network!
---
---
Wardrobe Refill
Some shoppers might be content with wearing the same old gear from last year, but those with an eye for fashion are already making room for new articles as well as the best of last season's looks.
Your site visitors looking for comfortable footwear with a conscience should shop the ever-popular TOMS Shoes affiliate program. Through 1/31/14, customers can get $5 off any $25 or more purchase with code TOMSWINTER5 at TOMS.com. Known for their generous "One for One" mantra, they give shoes and help restore sight to people all over the world for each product purchased from their site. Saving the world while saving couldn't be any easier.
While many people may have favorite oversized tees or breathable briefs that endure season after season, there's nothing like a fine set of undergarments from Freshpair.com to give wearers confidence throughout the day. Customers can currently get 20% off sports bras with code SPORTS14 (excludes Wacoal & Under Armour), and can additionally find shapewear, sleepwear, and ample amounts of name brand activewear.
Personal Oasis
It only took a few weeks, but by now your web members have begun to recoup from the mental and financial burden of spending time with their extended family during the winter holiday season.
Months of preparing overpriced and often under-appreciated meals are an excellent excuse to get out of the house to dine for a change. The best bargain hunters already know that Entertainment.com is the place to get their 2014 Entertainment Book for deals on top name brand dining and travel, attractions, and more. Judgmental in-laws and siblings have recessed back into the caves from whence they came- what better time to go out and celebrate?
Thoughtful Early Bird
Sure you just gave your significant other an extravagant gift only a few weeks ago, but social pressure is already beginning to build for the next big holiday that will throw your budget off course- Valentine's Day. It will be here much sooner than you think.
Want to find ideal floral arrangements to liven up an office or living room? The 1-800-Flowers.com affiliate program is always a smart choice. Sure you're pretty much required to have an elaborate bouquet ready for February 14th, but customers can send smiles all winter long and save up to 30% on flowers and gifts at 1800flowers.com. Sending a basket filled with gourmet sweets or an elegant plant in the days leading up to Valentine's Day is a great way to build up brownie points.
Speaking of which, you can easily get in the good graces of your significant other with a present purchased from the MyJewelryBox.com affiliate program. Their clearance sale includes the latest styles of rings, earrings, necklaces, bracelets, diamond jewelry and more at amazing discounts of up to 80% off, only at MyJewelryBox.com.
ICE.com is also currently featuring pristine jewelry offers, including 20% off sitewide plus free U.S. shipping on orders over $79. Finding and buying a few memorable pieces of jewelry is easy- keeping them well hidden until February 14th may take a bit of skill.
Retail Revamp
January is traditionally a time for renewal, and FlexOffers.com makes that invigorating process a prosperous one for both your site and audience. Take advantage of these incredible post-holiday promotions and more today at FlexOffers.com!