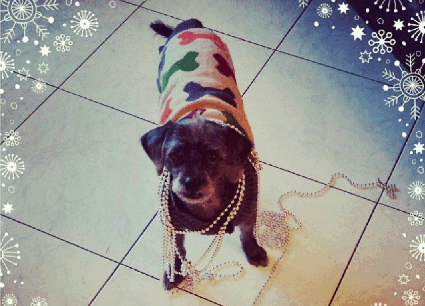 That's no illusion, publishers! In just one week, families around the world will be opening gifts in a whirlwind of wrapping paper and ribbon. This allots very little time for you to promote links for the presents they hope to find under their fluorescently-lit tree.
Make merry and market these hot holiday deals from FlexOffers.com before it's too late!
---
---
Top of the List
Your readers still having issues determining what to purchase for their peers who seemingly have it all needn't look any further than the Next Issue (CA) affiliate program, which grants subscribers access to over one hundred magazines each month on their favorite digital devices. Currently, customers can get 25% off their next 3 months at NextIssue.ca with the promo code HOLIDAY25 (valid thru Dec 31).
For music lovers, audio enhancement accessories from Monster Products are always a hot choice. Their high-end headphones are designed to turn heads, while the company's collection of home theater essentials can create a truly immersive experience. Those that shop MonsterProducts.com now can get the NTune Solid On-Ear Headphones for $99.95 (reg. $129.95) with free shipping (valid Nov 27 – Dec 31).
Shoe fiends are in luck this season, as retailers are furiously fighting for the limited space in their closets. Athletes ready to win that frequent eastbay.com can take $30 off $200 when they use the code LKS14N5Y (valid 11.21.14 – 1.3.15, online only, exclusions may apply). The GLOBOShoes.com affiliate program is offering up to 50% off footwear brands for the whole family, including household names like Nike, Adidas, Puma, New Balance, and others.
All in the Family
The older your audience members get, the more they'll realize the real reason for the season isn't materialism- it's family. Materialism is just a byproduct of the guilt relatives feel for not speaking with each other for months at a time.
To keep those lines of communication open, your patrons may want to pick up a few smartphones for their loved ones from the Sprint affiliate program. During the Sprint Half Price Event, shoppers can bring their Verizon or AT&T bill and have their rate cut in half. All those extra savings can be used towards personalized covers, chargers, and even a few fun app purchases.
Children too young to have their own cell phone may find more joy in receiving a call from Father Christmas himself via the PortableNorthPole.com affiliate program. Portable North Pole offers unlimited videos messages, unlimited calls from Santa, and bonus Christmas Eve videos. Plus, your web traffic can save 10% with code PNP15BZM (valid until 01/31/2015).
Beloved but often forgotten about when it comes to holiday shopping, pets are integral parts of countless family units. In order to keep pets happy and healthy, owners should consider joining PetPlus today and getting free Frontline Plus (valid through Dec 31). There's also a holiday special happening now at PetCareRx.com, where customers can get 20% off all orders with the promo code HOLIDAY14 (valid through Dec 31).
If you blink, you just might miss the opportunity to market these discounts on your website from FlexOffers.com in time for the holidays, so get to it!