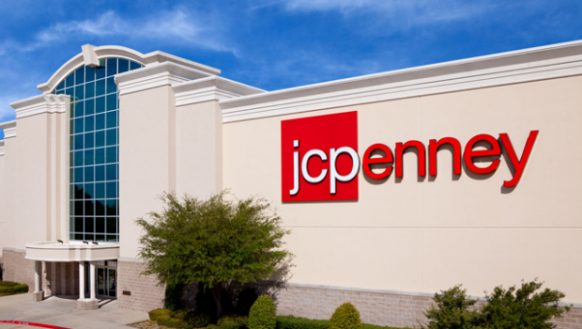 Following a tumultuous year that saw JCPenney wane in both market share and popularity among consumers, CEO Ron Johnson is fighting to restore the retailer's glory with some powerful help from the industry.
During JCP's Q4 earnings call last week, Johnson announced the hiring of former Coca-Cola Chief Marketing Officer Sergio Zyman to help the company rebound from marketing strategies implemented that saw traditional "sales" eliminated in favor of everyday low prices. The concept was not well received, so the man behind the successful launches of Diet Coke and Fruitopia was brought on board to share his insight and contribute to the future success of the company.
Also adding a bit of star power to JCP's shelves is the addition of numerous fashions from such visionaries as the famed English designer Georgina Chapman of Marchesa and the popular Justin Timberlake / Trace Ayala clothing line William Rast.
---
Making JCPenney Extrordinary Again
Rather than keeping JCPenney on the path it was headed, Ron Johnson has taken action to help ensure the long-term success of the company he attempted to innovate just last year. Formerly the Senior Vice President of Retail Operations at Apple, Johnson came up with the idea for Apple Retail Stores and their ever-buzzing Genius Bars, and undoubtedly counted on achieving that same level of success to revitalize stalwart JCP department stores. Johnson has since reintroduced sales and coupons to the JCPenney marketing arsenal- a good step in the right direction to bring forth positive consumer responses once again.
In the current restrengthening and adjustment period at JCPenney, bringing on a creative marketing mind like that of the experienced Sergio Zyman can be a potentially overwhelmingly positive move. In addition to serving as Coca-Cola's CMO, Zyman was also previously elected to join the Board of Directors at Gap, Inc. and was part of successful periods in the history of both international corporations.
Elegant Yet Affordable Red Carpet Fashions
JCPenney's new spring lines were tailor-made with consumers in mind, particularly because they bring designer looks to the masses that are as affordable as they are glamorous. Featuring evening gowns and cocktail dresses from the afforementioned Georgina Chapman and new pieces from William Rast, JCP will also introduce new designs from Joe Fresh, Nanette Lepore, and Lulu Guinness.
The Times They Are a-Changin'
Ron Johnson knows that in order to retain and reintroduce customers to the JCPenney brand, the company needs to continue offering the sales and deals that bargain-savvy shoppers love to hunt for while reinforcing a positive brand message of tradition and value. If any detracting thoughts have kept you from offering JCPenney promotions on your site in the past, maybe these revelations will help you help your audience members get the new look they'll be looking for.