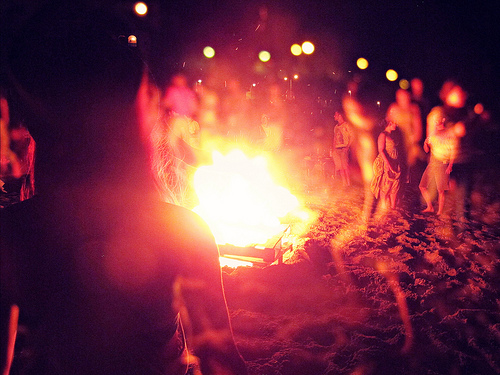 Labor Day is right around the corner, and that traditionally heralds the end of summer and impending arrival of wonderful new fashion lines on store shelves. Publishers in the know already know that consumers are clamoring for the latest upcoming fall trends, and Labor Day sales are second to only Black Friday in terms of volume and value.
There's no time to lose, so start filling your site with these timely Labor Day promotions available on the FlexOffers.com network!
---

---
Style and Substance
Whether attending an outdoor barbecue with family or a twilight beachside bonfire with friends, dressing to impress is an oft overlooked factor that can really have a positive impact on others.
Retailers like JCPenney are making it easier than ever for people to update their wardrobe by offering 10% off sitewide with code FABSAV10. Other prominent fashion outlets like Macy's and bebe.com are having spectacular Labor Day sales, as are the Quiksilver and Roxy affiliate programs- both popular brands among teens and young adults.
You won't exude exceptional confidence without the proper fashion accessories, so eWatches, The Watchery, and World of Watches has your worthy wrist wear wants covered. Select the appropriate timepiece to go with your outfit, remember to not wear white after Labor Day, and you'll be a trendsetter in no time.

Homebody Haven
In a few months' time, relatives will start rearing their heads and making their way to the homes of matriarchs and patriarchs across the country for festive family gatherings.
To prepare for the inevitable friendly family criticism of still adorning a home with the same tired trinkets as the year before, Homeclick is offering 10% OFF HOME DECOR orders over $99. There is also a great Labor Day sale on home goods happening at Sears, who sells the tools needed to get virtually any repairs and projects completed around the home.
Last-Minute Leisure
Though the window for finding summer love or making seasonal memories that will last a lifetime are slowly closing, your site visitors should consider all of the travel discounts that you can make available to them for Labor Day weekend.
Now through September 16th, Priceline is offering 10% off Express Deals Hotels in New York City, Orange County, Las Vegas, Washington, D.C., Orlando and San Antonio using the coupon code BIGCITY6. Those are all prime locales for having fun with friends or family at a value that shouldn't be passed up.
Once your web traffic decides where they're going to travel they should book transportation via Hertz, which is allowing customers to enjoy a one car class upgrade when you rent an economy through full-size car at the airport or in your neighborhood. Saving money and riding in style has never been so easy.

Better Safe than Sorry
After scouring random sites across the internet for inspiration on fall fashions, new home décor ideas, and making travel plans for one last romp across the country, it behooves your audience members to ensure their computers are clean and virus-free. Customers can currently save 50% off McAfee Internet Security – now only $39.99 (reg. $79.99). It is a minor precaution to take into account, but it can save countless dollars and hours of stress in the future should anything unforeseen happen to the files on your system.
Signs of the Season
Just as the leaves will begin to change color soon, so should your site change its look by adding a few new updated banners to capitalize on sales this Labor Day. No matter who your target demographic is, from high-end fashionistas to fun-loving families who want one more chance to get away, there are new promotions available right now for everyone on FlexOffers.com!