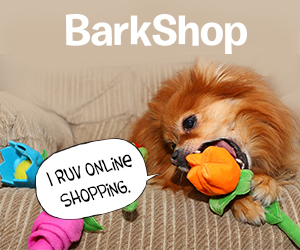 While Leap Day only comes around once every four years, the discounts below serve as excellent marketing options for as long as they're promoted on your website. Capitalize on the extra 24 hours we have this year with these Leap Day deals at FlexOffers.com!
---
Though well-trained dogs know better than to leap up on the couch, bed, or dinner table, it's going to be hard to keep them under control when their package from BarkBox.com arrives. This monthly delivery includes size-appropriate treats, toys, and chews that pups and their humans will surely love.
BarkShop: Your pup's favorite online dog boutique. Shop curated collections of Toys, Treats, Chews and Accessories and enjoy Free Shipping on orders over $45 at BarkShop.com!
---
The extra 24 hours we're granted during Leap Day presents a great opportunity to get some work done, and few computers are as reliable as those from the Lenovo US affiliate program. Those taking a more relaxed approach may instead enjoy hours of gaming on a powerful Lenovo laptop instead.
Save 49% off a Lenovo Yoga 3 Pro 13.3" World's Most Thin and Light Laptop model 80HE010EUS + Free Shipping!
---
SaksOFF5th.com is celebrating Leap Day by offering your site visitors free shipping on their orders. The extra savings could easily go towards a new designer suit or evening dress for an upcoming spring event, perhaps even a new pair of shoes.
IT'S LEAP DAY! Celebrate this extra day to shop with FREE SHIPPING. Use code 1DAYONLY.
---
The Ultimate Wardrobe Sale going on now at Macys.com is ideal for individuals wishing to get ready for when they have to shed their winter layers in a few weeks' time. Your web traffic will be all over the housewares, jewelry sets, and apparel for the entire family on sale through this weekend from this outlet.
The Ultimate Wardrobe Sale! 25% Off Your Purchase at macys.com!
---
Waiting for Leap Day William to arrive with candy on Leap Day can be nerve-wracking for kids and everyone else in the spirit of the holiday. Your patrons could instead simply order the fresh cookies, brownies, and other baked goods sold through Cheryls.com and celebrate with their friends the whole day through.
Enjoy Our Delicious St Patrick's Day Sampler for Only $12.99 Delivered From Cheryls.Com! (Gift #158481. Offer Valid While Supplies Last)!
---
An extra day on the calendar this year gives online predators extra time to steal your audience's identity and potentially ruin their credit score. To prevent this time-consuming catastrophe, you need only sign up for IdentityForce's proactive privacy protection services, trusted by people and corporations the world over.
12 Million Identities stolen last hear. Don't be next. Protect yourself with IdentityForce.
---
Hop to it if you want to make the most of these and other great Leap Day rebates on the FlexOffers.com network!