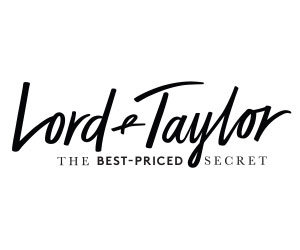 If you've not promoted the fine apparel sold through the Lord & Taylor affiliate program on your site thinking it may be too pricey for your readers, you (and they) have been missing out. Lord & Taylor is actually one of the best-kept secrets among bargain hunters who want to look as if they've just stepped off a New York Fashion Week runway at a fraction of the cost, leaving other socialites none the wiser.
Don't miss your opportunity to maximize the profitability of your landing page with these Lord & Taylor discounts now available on the FlexOffers.com network!
---
Friends & Family Extra 30% OFF Almost Everything Plus, 15% OFF Almost All Beauty Use Code FRIENDS Shop Now Valid 4/10-4/12
Exclusive Online Preview Friends & Family Extra 30% OFF Almost Everything + 15% OFF Almost All Beauty Use Code FRIENDS Shop Now
Today Only Free Shipping Sitewide Shop Now. 4/10 Only!
---
When it comes to a seasonal style shake-up, Lord & Taylor is among the top clothiers your readers could browse and buy from online. They've best-selling lines from the brands your audience members are already familiar with, like Vince Camuto, Free People, and Ralph Lauren. That inherent comfort that comes from familiarity will, in turn, make it easier for customers to complete their purchases, particularly at these prices.
Depending on the day of the week or even the time of the day, your patrons could make great use of one of the modern coats currently on sale at lordandtaylor.com. Lightweight rainwear is in stock for times when your page visitors just need to throw something on to walk the dog around the block, as are faux-fur and faux-leather numbers for trendsetters who want to dress up without compromising their social beliefs.
---
Extra 30% OFF Almost Everything Including Men's Suiting, Dress Shirts & Ties Use Code FRIENDS Shop Now
Up to 30% Off Coats. Use Code LTLOVE. Shop Now!
Extra 15% OFF Small Appliances Plus, Up to 30% OFF Almost All Home Use Code FRIENDS Shop Now
---
Men who still find themselves wearing the same few slacks and button-ups to work will be able to affordably upgrade their wardrobe at lordandtaylor.com as well. The site takes all the guesswork out of buying outfits that match by offering entire suits at sizable discounts. Guys who just want to incorporate a few new accessories into their existing clothing rotations will find the individual dress shirts and ties they'll find here more than satisfactory.
While they're updating their ensembles through the Lord & Taylor affiliate program, your web traffic is likely to find themselves saving far more than they expected. This is the perfect chance for them to update their kitchen as well, as the retailer is featuring 15% off the small appliances that even amateur home cooks can use to create memorable seasonal meals for their friends and family members. Should a home-cooked meal be too intimidating to consider, they may as well replace that coffee machine on their countertop that's always on the fritz.
---
---
High-end fashion at surprisingly low prices is what the Lord & Taylor affiliate program is all about! Capitalize on these and other enticing Lord & Taylor savings now on FlexOffers.com!