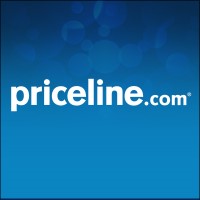 High school and college students all around are happily bidding adieu to sleepless study nights and last-minute research papers as they prepare to receive their diplomas. There's no shortage of gift ideas to congratulate these youngsters, so advertisers are piling up deals on the gadgets, apparel, and vacations that will bring out the biggest smiles on grads' faces.
Make the most of graduation season by taking advantage of these carefully curated promotions from FlexOffers.com!
---
Bright young minds on their way to college will require their own computer if they wish to make it through year one. Lenovo is synonymous with affordable technical prowess, and their PCs make for the perfect companion as students trudge through essay after essay.
Lenovo Deals and Steals Sale! Save up to 50% on select home and home office PC's + Free Shipping. Offer ends June 3rd!
College dorm life means going through countless boxes of microwavable pizza and cans of energy drinks. Best Buy is the store of choice when browsing for appliances that will keep students' food supply in check, especially at 3 AM on a weeknight.
Save up to 20% on Select Countertop Microwaves and Compact Refrigerators
A relaxing vacation is the ideal present for both graduates and their relatives. And after having spent untold amounts of money on their children's education, your page patrons will be glad to know that Priceline.com can't be beat when it comes to savings on accommodations.
Hotel Sale up to 25% Off select hotels
Pacific Sunwear of California Inc
Summer break = beach season. Newly appointed alumni will certainly wish to work on their tans and sculpt six packs rather than drink them, and PacSun offers an unparalleled selection of swimwear – with the attractive prices to match.
Men's Shorts & Swim starting at $19.99 at PacSun.com! Hurry, limited time only!
30% off select Women's Swim at PacSun.com! Hurry, limited time only!
Customers have trusted FILA's comfortable sportswear for decades, and those working on their fitness can only benefit from the brand's innovative athletic apparel, which allows them to burn off calories in style.
Save 20% on regular price items at FILA.com + get Free Shipping on all orders over $80 with code: FILA2015 (Valid thru 6/30/2015, some exclusions may apply)
LivingSocial offers thousands of discounted deals on everything from restaurants to electronics to supercar driving sessions. Recent graduates are bound to love at least one of these, making the savings site a must for page patrons looking to gift on a budget.
Find the perfect gift for your special grad up to 80% off at LivingSocial.
If your readers can't make it to the ceremony, they need not fear, as they can still bring joy to their special graduate with a blooming bouquet of flowers. Through Teleflora, shoppers can always expect a fresh and vibrant batch, which can be delivered right to the campus.
Congratulate the Grad! Save 20% Sitewide with code AFLSGRAD20. Offer valid 6/1- 6/30!
It's easy to overspend on pricy gifts, but with these and other outstanding deals from FlexOffers.com, you can allow your page traffic to make the most of graduation celebrations while still keeping some extra cash in their pockets!