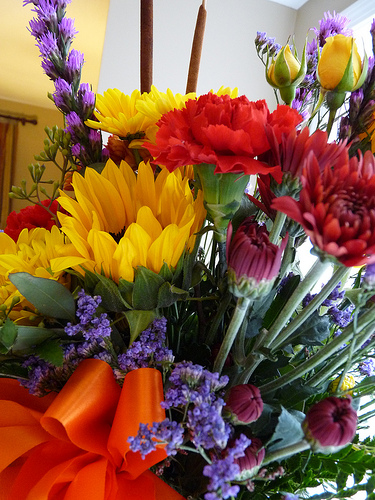 As one of the most commercially viable holidays each year, Mother's Day is a welcome burden to millions of thoughtful family members and a boon for retailers.
Whether your site visitors are six or sixty, there's a good chance they have a maternal figure in their life that would appreciate a bit of recognition along with other matriarchs come the second Sunday in May. Even if they're showered with kindness on a regular basis, it helps make the gesture even more moving when the gift a mother receives is just a little more meaningful and extravagant than the last.
For website publishers, the weeks leading up to Mother's Day is an incredible opportunity to promote all of the classic accoutrements. Why not help your audience members pick out a gift this year and and improve your site performance in the process?
---
Dear Mama
While there might be no way to pay them back, there is a way to show mothers they are appreciated. A bouquet of flowers is a great start, and there are many affiliate programs that offer specials this time of year. 1-800-FLOWERS.com, Flower.com, FTD.com, and ProFlowers are all great options for Mother's Day flowers, each offering numerous fresh-cut arrangements and plants in vases ranging from whimsical pieces to works of art.
For mothers with a sweet tooth, you can't go wrong with the deliciously decadent gift of chocolate. 1-800-Baskets.com, Chocolate.com, Chocolate Tasting Club, GiftBaskets.com, and Shari's Berries all have an inventory of tempting gifts to choose from, as do Cheryl's and The Popcorn Factory. Affordable selections of fine wine and spirits can be purchased from the wine.com affiliate program, and the soothing warmth of gourmet coffee can be ordered from Cafe Britt, Nespresso, and Starbucks.
A Girl's Best Friend
There are many programs that offer finer gifts for those with a larger budget; it is for Mother's Day after all. Bloomingdale's has a beautiful selection of earrings, necklaces, bracelets, and watches, as does JCPenney, Macy's, and Saks Fifth Avenue. The aforementioned stores also feature numerous designer handbags, wallets, and other fashion accessories, though I would avoid buying anything that comes in varying sizes in case an incorrect one is accidentally purchased. A Mother's Day gift too small or large could put a damper on the rest of the day.
Electronic gifts are also great choices for Mother's Day, such as e-reader devices or tablets to catch up on the latest books and movies. Barnes&Noble.com and Best Buy have a great selection of both, as does Dell Home & Office, The Sharper Image, and Tiger Direct.
What Really Counts
Truth be told it doesn't particularly matter what a mother receives for Mother's Day so long as the gift has true meaning behind it. The retail options to do so are as endless as a mother's love, allowing plenty of leeway for well wishers with varying budgets. So long as you don't forget to promote these programs on your site, your web traffic won't forget to make a few purchases on Mother's Day either.