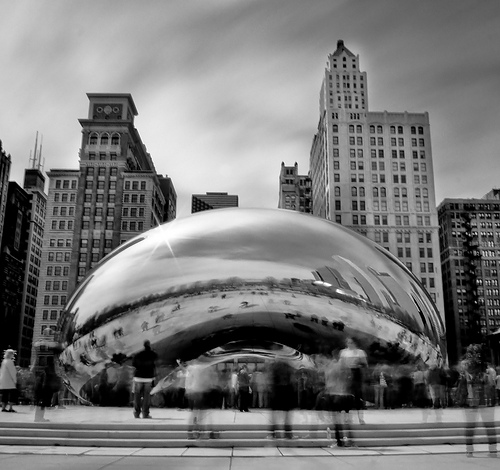 Ascending to its rightful place among the pantheon of metropolitan destinations already part of the MasterCard® Priceless® program, Chicago now offers its best to cardholders from all over the city and the world. A perfect promotional tool for avid travelers or inhabitants of Chicago, the newest MasterCard® Priceless® Cities program has partnered with iconic institutions throughout the city to empower its cardholders and your audience members with a new level of culture, adventure, and discovery.
---
First Class in the Second City
Thanks to the MasterCard® Priceless® Chicago program, you don't have to be a lifelong native of the city to indulge in the nuances that have made it one of the emerging cultural and financial beacons of the world. Even if you were born amidst the thunderous echoes from diehard fans in Wrigley Field or Soldier Field, Priceless® Chicago takes those experiences a few steps further and makes them more than memorable. In a word- priceless.
Culinary
Whether your idea of dining out consists of sipping champagne or partaking in some saganaki with friends, Priceless® Chicago offers exquisite tastes to its cardholders that any foodie would be envious to enjoy. Priceless® Chicago members can make reservations for many exclusive multiple-course offerings and signature sweets at the city's best eateries, hosted by some of the top chefs in the industry.
Sports
For loyalists who live and die by the crack of the bat each spring, Priceless® Chicago is truly a sports fan's dream come true. Members of the Priceless® Chicago program can greet-and-eat with a current Cubs player, enjoy pre-game festivities at the ballpark, and even share a meal with the Cubbies' chairman. Gridiron fans can also enjoy VIP pregame meals before the Bears kickoff against fierce rivals, exceptional seats for the games, and a lifetime of memories.
Music and Entertainment, Arts & Culture
If your idea of a good time involves a raucous Air and Water show, an unforgettable concert, or a night at the theater, Priceless® Chicago delivers. Score prime seating for some of the most talked about upcoming events and shows, tours of historical sites and art exhibitions, and other exclusive sights and sounds not to be missed.
Shopping, Travel
Aside from discounts and complimentary upgrades at some of Chicago's best hotels, Priceless® Chicago grants exclusive shopping perks (including private shopping trips) that make mundane trips to the mall all the more magical. If you're shopping in Chicago, remember to wear comfortable shoes- and of course- have your MasterCard® on hand at all times.
Celebrate Chicago
The MasterCard® Priceless® Chicago program brings consumers closer to their passions with unprecedented access to the heart of the Windy City. MasterCard® World Elite cardholders can also unlock preferred access to the most exclusive events Priceless® Chicago has to offer, allowing your audience to truly experience the best. There are some things money can't buy in Chicago. For everything else, there's MasterCard®.