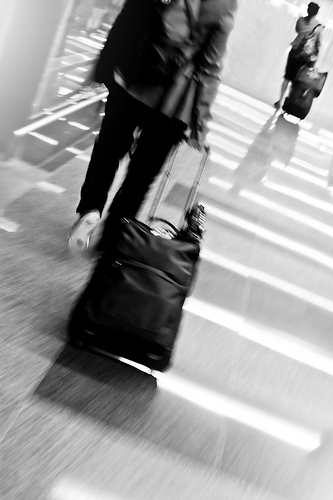 The days of fumbling around with traveler's checks on vacation, for the most part, are laughable and long gone. While traveling about, dealing with paper and coin currency is cumbersome and calls undue attention to those in unfamiliar surroundings. With that in mind, more consumers traveling abroad have turned to their credit cards as safer and more convenient alternatives for retail transactions. Issuers have taken notice, and as a publisher- so should you.
---
Reaching the Masses
Keeping up with consumer trends isn't just good for business as far as card issuers go, it's also a great way to populate available advertising space on a site to remain competitive. Appealing to those traveling abroad is precisely why many of the top international card issuers have relied upon exclusive travel rewards to increase repeat purchases from cardholders.
Families planning a summer vacation, for example, would probably benefit more from a rewards card that feature free hotel stays and group dining values as opposed to a mere 5% back or less on all purchases. Couples planning a romantic escape will love exclusive discounts at high-end and exotic locales, while corporate travelers will benefit from cards promoting convenience-oriented services that will allow them to spend more time to take care of business.
Fanciful Flights
Before sleeping a single night during a vacation, many travelers have to contend with booking costly flights to get to their destinations- and there's great potential for compounding fees to be found at the airport. Why not promote a few cards with perks to make flying a more fun (and financially positive) experience?
Departure taxes and baggage fees are some of the most common airline fees to contend with, but those fees can often be countered with the savings achieved from perks via some of the better known rewards cards currently on the market. Not only can travel perks eliminate certain costs at the terminal, some cardholders are even granted the ability to get screened at shorter lines or park their vehicles at reduced rates.
The Only Card You'll Need
If a bit of research is done beforehand, many of the hidden caveats of traveling can be avoided or counteracted with discounts from travel reward cards. So long as cardholders continue to seek out exclusive perks and money-saving values for aspects like airline and bookings, even the most frugal consumers will be able to afford a weekend getaway. Keep an eye out for credit cards with new and popular travel perks for consumers, and those savings will soon translate into a first class performance experience on your site.