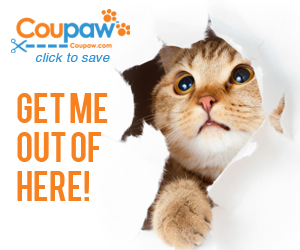 Worshipped by ancient and modern cultures alike, cats are temperamental creatures that can be loving one minute and utterly feral the next. National Cat Day was created a decade ago to raise awareness for these complex pets that need rescuing, and to celebrate the companionship and love they bring to countless people's lives.
Take a look at the National Cat Day deals FlexOffers.com has gathered below to help you appeal to your feline-friendly audience members!

---
Coupaw.com
Between food, litter, and toys that they'll ignore in favor of the cardboard box they were shipped in, the costs of owning a cat can add up rather quickly. The Coupaw.com affiliate program can curtail a few of these costs by offering low prices on tons of essential pet items each day. Best of all, every order provides six meals to hungry pets in need.
Deep Discounted Items For Cats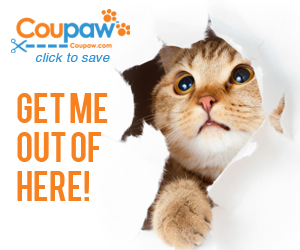 Puritan's Pride
Known for their discount vitamins and supplements, Puritan.com is also a great place to pamper cats and keep them healthy. This outlet features products that can be trusted for daily nutrition, flea and tick treatments, dental supplies, and even goods formulated with older pets in mind.
Shop Pets! Save Up to 60% Off Plus Free Shipping! No Code Necessary!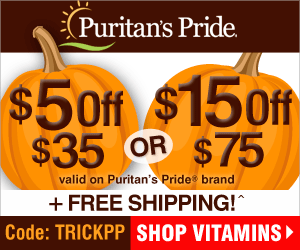 Target.com
Your friendly neighborhood discount department store, Target is also getting into the spirit of National Cat Day with sizable price cuts on cat treats and supplies. Don't get distracted by a stray piece of ribbon, though, as this offer is only good through Thursday.
National Cat Day: save 20% on Cat Treats and Supplies with promo code CATS. Valid 10/29 only


Saks Fifth Avenue
One of fashion's premiere destinations for designer apparel, Saks Fifth Avenue also stocks accessories to help pets look posh too. Cashmere sweaters, food and water dishes, and even quilted beds can be acquired through this retailer, though there's a good chance your cat will wind up laying on your keyboard anyway until you give it some attention.
Receive a $35 Gift Card with your $250 purchase. Use code: OCT2015. Valid 10/28/15-10/31/15. Shop Now!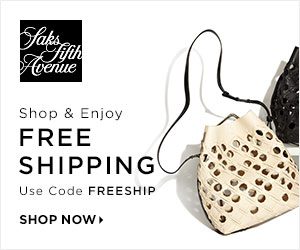 Ralph Lauren
Speaking of attention-seeking, your patrons will be turning heads at the pet shop and all around town clad in clothing from the Ralph Lauren affiliate program. They're currently running a blowout sale touting up to 50% off of select items, which makes them an ideal shopping spot as fall rolls into winter.
Fall Private Sale: Enjoy up to 50% off. Plus Take an Extra 15% off select styles. Use Code RLFALL15 through October 29


PetSmart
If a cat owner happens to catch their pet in a personable mood on Halloween, then there's lots of fun to be had come Halloween at PetSmart.com. With the huge savings on pet costumes currently available, your readers won't feel guilty if their kitty stands still for just a single picture to post on social media.  
Save 30% On All Halloween Cat Costumes!


PetCareRx
Even with all of the savings on toys, treats, and costumes listed thus far, a single visit to the vet can cut into an allotted pet budget and rule out any nonessential items for some time. For impressive values on cat medication, your web traffic need only turn to PetCareRx.com to ensure health and happiness.
Save An Extra 20% Off Select Items And Get Free Shipping On Orders At Petcarerx.Com!


Only Natural Pet
A diet free from preservatives is a great way to stay healthy, and that same attitude can keep cats healthy for years to come. The homeopathic products sold via Only Natural Pet can do the trick, and can even be shopped for by the specific health concerns exhibited by said pet. During difficult times when pets are sick, browsing and buying a treatment through this storefront is easy.
Save 20% instantly on Only Natural Pet brand Freeze Dried dog & cat food.

Don't let the potential sales on your site go stray; promote these National Cat Day deals from FlexOffers.com today!