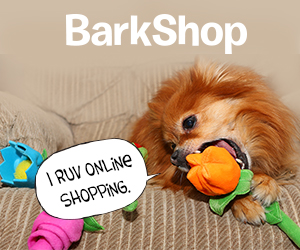 Furry, scaly, or feathery, National Pet Month celebrates the mutual benefits that pets bring into people's lives. Observed in the UK this month and in the US in May, advertisers are loading their sites up with viable offers to attract pet owners, and you should do the same.
Check out these National Pet Month promos now available at FlexOffers.com!
---
Every month is a celebration for dog owners with a BarkBox.com subscription. For one low price, your readers can receive a curated collection of name brand treats, toys, and supplies that their pups are sure to love.
Your pup's favorite online dog boutique. Shop curated collections of Toys, Treats, Chews and Accessories and enjoy Free Shipping on orders over $35 at BarkShop.com!
---
For designer dog collars, beds, and other goods, Muttropolis.com is the place for your patrons to shop. They've treats, litter boxes, scratchers, and more to order for cats as well, but they already get enough attention on the internet as is. We still love them though.
April offer: Save 20% on Plato Dog Treats at Muttropolis.com
---
Should your site visitors have trouble with a neighbor's noisy pup, or just want to ensure their own companions are well-behaved, UltimateBarkControl.com has the solution. Their no-shock training collars and ultrasonic devices offer a humane way of curbing troublesome behavior without causing physical harm to animals.
New promo code exclusively for FlexOffers.com publishers!
Save 10% on the Citronella Spray Bark Control Collar – use coupon code FXSAVE10CT at checkout 
---
Featuring a complete and trusted source of pet healthcare products, the Revival Animal Health affiliate program caters to customers with dogs, cats, horses, cattle, and a variety of small animals. Dewormers, cleaning supplies, and other quality essentials can be obtained through this outlet.
Save on cage cleaning supplies at GreatCompanions.com's Spring Cleaning Sale! 
---
With a knack for creating amazing underwater ecosystems, the Saltwaterfish.com affiliate program supplies your audience with quality marine life for less. Customers who already own a thriving tank can benefit from this retailer as well, particularly when placing recurring orders for supplies they already know their pets need to survive.
---
PetSmart
No matter what species of popular domesticated pet your web traffic has at home, PetSmart.com can serve as their go-to, catch-all digital storefront for name brand products. The website also features a robust Parent Resource Center filled with information on nutrition, training, grooming, and tips for new pet owners.
10% Off Site Wide + Free Shipping on $49+ at PetSmart.com! Valid 4/15-4/17.
---
Don't be as indecisive as Schrödinger's cat; promote these National Pet Month deals from the FlexOffers.com network today!