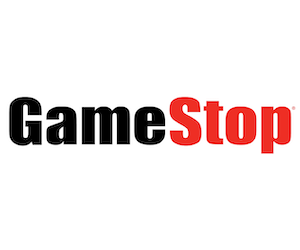 National Video Game Day is the perfect excuse for gamers to treat themselves to an all-day gaming affair in front of their favorite console.
Whether in search of the latest gaming titles or old-school arcade games, shoppers can get their gaming fix through these National Video Game discounts now available on the FlexOffers network!
---
While it is entirely possible for video game lovers to be missing highly coveted games in their gaming collection, that no longer has to be the case. Through the GameStop affiliate program, your site visitors can find games they know and love across a variety of platforms at an affordable rate. Currently at GameStop, your customers can purchase all their gaming needs for National Video Game Day and save up to 50% off select games.
Up To 50% Off Select Games During Gamestop's Game Days Sale At Gamestop.com!
---
Video game graphics are ever-evolving and with the release of each next-gen console, comes an increasing demand for higher television resolution. Thankfully, Best Buy offers great deals on televisions from reputable brands such as Samsung, LG, and Sony, certified to elevate one's gaming experience.
Great Deals On Select TVs From Top Brands, Including Sony, Samsung And LG.
---
By subscribing to Gamefly, the gamers among your audience will be privy to a game rental delivery service guaranteed to garner their unbridled enthusiasm. Subscribers will be afforded the option to play each game for as long as they wish, as well as purchase used games at markdown prices.
Unlimited Video Game Rentals Delivered – Start your Free Trial
---
If your patrons have been in pursuit of the euphoric reaction, they had in response to their first video game experience, then they needn't look any further than the ozgameshop.com affiliate program. Ozgameshop.com features over 40 retro gaming products that permits your page viewers the opportunity to shop for games and accessories that bring forth nostalgia and joy during National Video Game Day and beyond.
---
Playing online video games on an unsecured network can lead to lag time, which oftentimes negatively effects a gamers play. In an effort to rid gaming novice and enthusiasts of lag time, ExpressVPN provides them with the requisite protection by masking their true IP address and apparent location. By encrypting its users' true IP, your readers will enjoy unlimited premium bandwith that reduces overall lag across 94 countries by way of its strategically placed servers.
---
Video games often come equipped with theme songs that become the soundtrack to our lives. However, if your customer does not possess an updated home theater system, then they may not hear the compositions and arrangements the way the game developer originally intended. At WorldWideStereo.com, your shoppers can purchase home theater systems from labels like Bose, Yamaha, and Sonos to capture the true essence of every theme song contained in each game they play.
Up to 40% off + Free Shipping on select Home Audio and Video Bundles at World Wide Stereo!
---
Capitalize on these National Video Game Day discounts through the FlexOffers.com network!