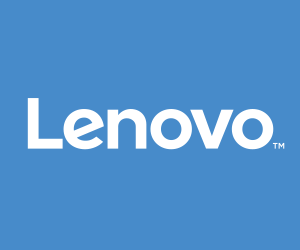 Playing video games is an everyday occurrence for many across the nation but on National Video Game Day, gamers can shamelessly spend the day paying homage to their favorite pastime by celebrating video games of the past, and present. Give your site visitors an opportunity to bolster their gaming experience and profess their love of video games through these National Video Game Day discounts now available on the FlexOffers network today!
---
Computer and online gaming have become increasingly more advanced over the years and a PC or laptop with middle-of-the-road processing power simply won't provide an enjoyable gaming experience. Thankfully, Lenovo USA offers Legion desktops and laptops equipped with an 8th Generation Intel® Core™ i7-8700 processor and an NVIDIA ® GeForce® graphics card to deliver performance greater than, or on par with its users' superior gaming skills.
Extra 5% off ALL Legion Gaming PCs, use coupon code EXTRA5
---
Regardless of whether your web traffic is in search of the most recent gaming console or latest video game title, they'll assuredly find what they're looking for at Wal-Mart.com US. Wal-Mart.com US possesses over 20 video game franchises for five of the most popular gaming consoles at discount prices even the most budget-conscious consumer can appreciate. In addition to its rollback prices, Wal-Mart.com US allows customers to sell used games and consoles to increase the affordability of brand-new gaming merchandise.
Video Games Rollback at Walmart.com!
---
By promoting the Best Buy affiliate program on your landing page, the gaming enthusiasts among your audience will be privy to surround sound gaming headset options at a discounted rate. Currently, at BestBuy.com, shoppers can purchase Corsair Void Pro wireless headsets for 30%-50% off regular price and sonically immerse themselves in their favorite game – with no strings attached.
Save 30%-50% On Select CORSAIR Gaming Headsets.
---
Video games are designed to be pleasing to the eye. As a result of vibrant colors and features packed into to the latest game releases, your page viewers will certainly be in search of a television to optimize visuals existing in the video game industry's ever-evolving graphics. While many televisions can't keep pace with the performance of modern electronic gaming, Samsung sells QLED televisions capable of carrying out high-end visuals. At Samsung.com, gaming gurus can find the Q6FN QLED Smart 4k UHD TV which produces over a billion shades of QColor™.
See the world in a billion colors for only $799.99. Save $300 on a Samsung 49″ Class Q6FN QLED Smart 4K UHD TV (2018) Reg. $1,099.99. Plus free shipping!
---
While National Video Game Day has the potential to be a joyous occasion for kids, it can just as easily turn into a painful experience for them if the right furniture isn't involved. Through the Target affiliate program, parents can ensure their child's comfort while gaming when they shop its massive inventory of bean bag chairs, complete with side pockets for remotes, controllers, and video games.
Just for kids: 10% off furniture for their space. Valid 9/8 – 9/14
---
At SpencersOnline.com, your patrons can peruse an assortment of video game themed T-shirts that represent generations of gamers. Spencer's affords your readers an opportunity to successfully merge their love of gaming and affinity for fashion by championing loyalty to their favorite console or video game in a variety of colors and designs. For a limited time at SpencersOnline.com, purchasers can save up to 20% off one item with coupon code RMN719.
20% Off 1 Item at Spencer's. Valid 7/1-9/30 with Code RMN719. Shop Now!
---
Capitalize on these top Video Game Day discounts now available on your landing page via FlexOffers.com today!