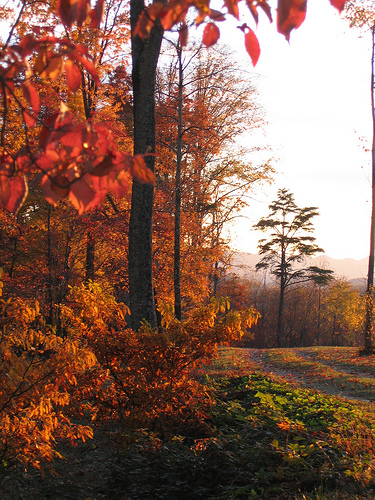 Though fall's firm grip has begun slowing down the world around us, the incredible online deals available from select retailers remain relentless forces of nature. Children have gone back to school, offices are alive with the clicking of keys and shuffling of paper again, and consumers are back from vacation hungrier than ever for online deals from retailers.
Some publishers might take this time to rest on their laurels, but those with experience know that there is no better time to capitalize on the autumn offers available at FlexOffers.com.
---

---
Safe and Secure
As a member of modern society and knowledgeable online publisher, you know the importance of maintaining proper online security.
McAfee, one of the world's largest and most trusted dedicated security companies, is running a promotion where customers can currently save 50% off McAfee Internet Security – now only $39.99 (reg. $79.99). Taking a few precautions now can save your audience months of potential agony should their identity or bank account information be stolen.
Speaking of smart decisions, Vocalocity's affordable VoIP phones and cloud computing technologies are an excellent way for businesses to save each month. Their services are available in many of the busiest metropolitan areas in the country, and allows businesses to stay securely connected in the office or on the go- never missing another critical growth opportunity again.

Staying True to Home
As families start to make plans for annual fall gatherings, it is time to give for your site visitors to give thanks that there is plenty of time to redecorate their homes. Homeclick, which has all the best brands for your home, is offering 10% OFF HOME DECOR orders over $99. New bathroom fixtures, dining room lighting, furniture sets, and finely crafted décor to update the look of any living area is available.

Anyone anticipating a lengthy road trip to visit relatives should consider whether or not their car can make the perilous journey ahead. TrueCar.com is currently featuring a promotion where customers can save $2,000 to $5,000 on a new car when they buy from a TrueCar Certified Dealer. With their upfront pricing estimates on the top makes and models driving today, great savings opportunities are just around the bend.
Preparing for a Thousand Mile Journey
Also featuring autumnal deals on FlexOffers.com is Kids Socks, which has a big selection of socks and tights for boys and girls. Kids Socks' inventory encompasses everything from dress socks and sports socks to winter tights, all at an affordable price.

The FootSmart affiliate program focuses on comfort foot care and lower body health, and allows consumers to shop by ailment to find the remedy that suits them best. They also sell compression sleeves and exercise machines to help improve circulation, ideal for individuals who find themselves stationary for hours at home or at their work desk.
Winter is Coming
Even though the anticipation for winter holiday sales is already starting to build, the time to promote these prominent affiliate program on your site is now. With just a bit of foresight, you too will be able to capitalize on these offers available on FlexOffers.com!