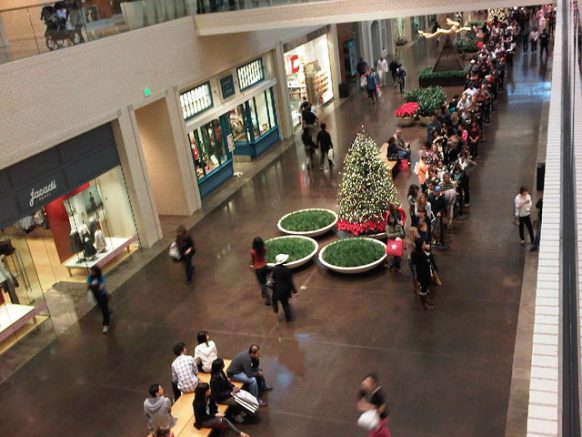 Black Friday is less than ten days away, which means now is the time to make link adjustments on your landing page to take advantage of all the incredible deals advertisers are rolling out. From fashion to technology, and even a little holiday magic, we have a host of promotions that shoppers won't need to check twice on their list.
Don't hesitate this holiday season; take advantage of these retailer discounts now available from FlexOffers.com!
---
---
Be Good for Goodness' Sake
Even with all the cynicism that regularly rules over society, the very thought of Santa Claus can still bring joy to the young and young at heart. As an extra special treat for their loved ones this year, your readers can actually order a personalized video message from Santa himself through the PortableNorthPole.com affiliate program. They offer unlimited video messages, unlimited calls from Santa, bonus Christmas Eve videos, and 10% off with code PNP15BZM (valid until 01/31/2015).
One of the best outlets for finding high-quality devices through which your patrons can communicate with St. Nick, or any other important person in their lives, is Sprint.com. This nationwide carrier offers some of the lowest prices on plans and peripherals in the industry, including $150 off the Samsung Galaxy S4 for a limited time and $0 down on the Samsung Galaxy S4 when you switch to Sprint. Even those who are naughty this year have a chance of getting a new Sprint phone in their stocking at these prices.
Winter Chic
Fashion waits for no one, including Kris Kringle, which is why you should jump on these clothier discounts as soon as possible.
The signature soft fabrics that comprise Genetic Los Angeles' designer offerings are currently on sale, as one can use the coupon code GENETIC10A for 10% off their order. Right across town (and handmade in Los Angeles), Komarov is granting 20% off jackets and cardigans with the code JACKET20 at checkout (valid 11/13-11/21).
When it comes to dressing up for formal soirees this season, your site visitors are likely to be keen on haute couture ads from the likes of Black Halo and Halston Heritage. Known for their empowering attire, customers can become the belles of the ball after they shop for high-end gowns at Black Halo. Halston Heritage is the home of luxury American fashion, and is touting 60% off further markdowns at their online store and free ground shipping on all U.S. orders.
For casual outerwear to don when celebrating with close friends in the coming months, you can't go wrong with the surf-inspired finds of the Lightning Bolt USA affiliate program. Aside from hoodies and supremely comfortable workshirts, they're also featuring 15% off boardshorts with the code SHORTSALE (valid 11/17-11/23) for when things start heating up this spring.
Finishing Touch
All of the hottest outfits your audience members acquire this season will lose their luster instantly if worn with outdated accessories.
The San Diego Hat Company is at the top of the list of flair for women and men, particularly now as you can take $15 off orders $75+ with code SDH75AFF. For some of the best boots that Santa Barbara has to offer, Koolaburra.com is giving people 15% off Classic Sheepskin Boots when they use SHEEP15AF (valid 11/17-11/23).
Serving as a conduit between the body, earth, and undeniable style, Juil.com has shoes for women and men that they'll be dying to put on after hours of non-stop dancing or shopping. If you act quickly, you may even be able to help your traffic get $75 off $350 in handbags from Kooba with the code KOB350AF at checkout (valid 11/11-11/19).
With Black Friday around the corner, there's no time to waste if you want to make the most of these savings via FlexOffers.com. Take stock of your site, consider these premium deals, and act today!