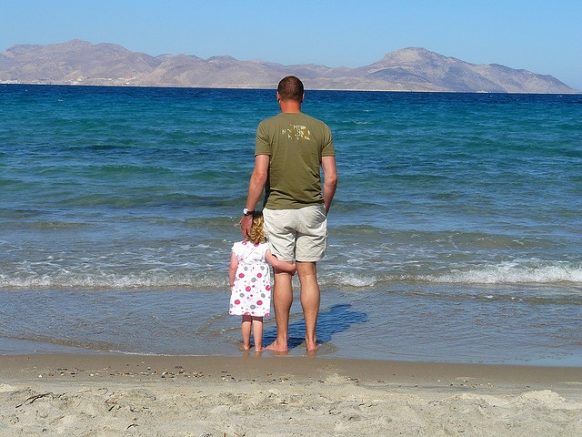 In addition to graduation season, the start of June marks the time your site readers will be scrambling to find Father's Day gifts that show gratitude towards the paternal figures in their lives. While pops may not express it effectively, if at all, chances are he most certainly appreciates the gesture.
Take advantage of these money-saving promotions that will make dad proud, now available at FlexOffers.com!
---
---
Building a Bridge
If any of your audience members feel that their fathers are distant, remind them that relationships- even familial ones- take effort on both ends to work.
In order to help people easily reach out to their old man, consider promoting the Hallmark eCards affiliate program on your site. Taking minimal effort on the sender's part, the platform grants users unlimited access to thousands of eCards that can be shared via email or social media for Father's Day or any other occasion throughout the year. Best of all, HallmarkeCards.com gives them the ability to schedule electronic greeting card deliveries in advance; in a matter of minutes you can send cards to all your loved ones, covering every holiday, birthday, and anniversary you might otherwise accidentally miss. How convenient is that?!
For added value, the Hallmark eCards affiliate program is offering $2 Off Annual Subscription with code ECARDSFLEX2 (valid 6/1 through 6/30). There's no excuse now to not send a charming, heartwarming message his way on Father's Day.
Crossing the Bridge
Know what will REALLY make dad happy on Father's Day, especially if you've not had the opportunity to converse with him lately? Actually showing up at his doorstep to spend some quality time together.
The CheapOair.com and OneTravel.com affiliate programs both make the trip to reconnect with patriarchs a more affordable venture. Prospective travelers can find the best rates on flights, hotels, and car rentals in seconds anywhere across the world on either web portal. There are even discounts on vacation packages that families can take together to form timeless memories all their own. Those on CheapOair.com can save up to $10 on Hotels with code FATHER10, and OneTravel.com users are able to save up to $10 on Hotels with code DAD10.
Same Love
Maybe your patrons have fathers who would rather spend the afternoon watching sports than outwardly discussing their feelings with their children. In its own special way, watching the game together can actually create otherwise unattainable opportunities to bond.
The DIRECTV, LLC affiliate program's Evergreen Price makes enjoying hours of entertainment easy on even a modest budget. America's number one satellite TV service has select packages starting at $24.99 a month, with programming for fans of all popular entertainment genres. Your page visitors might be surprised at what they can learn about their fathers by simply watching his favorite sports team or movie together.
Father Knows Best
While that header might be an overstatement, chances are he definitely cares for his family and has their best intentions in mind. Make the most of those shopping for Father's Day gifts and promote these products from FlexOffers.com on your site today!
*Featured image via Peter Werkman (www.peterwerkman.nl) on flickr.com.