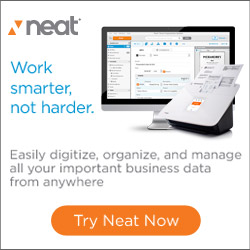 It's not an uncommon resolution for your web traffic to want to get their financial standings in order at the start of a new year. As such, we've gathered links from a handful of the top personal loan, identity theft, and investment advertisers in our network below.
Invest in your future with these financially-focused promotions available at FlexOffers.com!       
---

IdentityForce
When it comes to your site visitors' identity, privacy, and credit, nothing but the best coverage in the industry will do. That's why they'll be grateful that you're promoting the IdentityForce affiliate program, whose financial protection services are relied upon by countless individuals (including US Government officials) on a daily basis.
At home, at work, and online – complete identity theft protection


The Neat Company
Managing receipts and documents has just become easier thanks to The Neat Company. Their software eliminates mundane data entry by extracting key information from receipts and documents and integrating them with popular accounting and business software, simplifying how one works. As long as you keep it Neat, messy shoe boxes full of receipts during tax season will be a distant memory.
Free Smart Organizing System & Neat Cloud services Trial with Scanner Purchase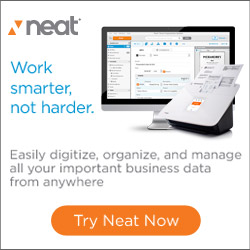 TaxACT
As the start of tax season is just around the corner, it makes financial sense to begin marketing the links from the TaxACT affiliate program on your landing page. While their affordable tax preparation products are what get people's attention, it's TaxACT's max refund pledge that keeps customers coming back year after year.
Tax Filing is Easy, Fast & Free Federal with TaxACT®. You Got This!


Quicken Loans
QuickenLoans.com is the digital portal that your patrons will want to go to when investing in their first home or finally buying that vacation home they've always dreamed of. Customers can easily compare all loan options available to them using the site's intuitive layout, from FHA loans to VA loans and various mortgages.   
Qualify for a FHA Loan Fast at QuickenLoans.com


LendingTree
Having already facilitated more than 55 million loan requests, your readers are in good hands with the LendingTree affiliate program. Customers can compare rates on auto loans, student loans, credit cards, mortgage loans, and even business loans through this outlet to ensure they're getting the best deal.
Homeowners, low rates for 620+ credit scores. Refi to a worry-free $300,000 for $1,848/mo fixed. LendingTree®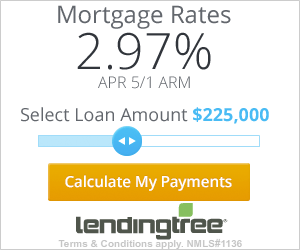 Goldco Precious Metals
Companies can rise and fall in the blink of an eye, but precious metals have a longstanding history of retaining, if not increasing, in value over time. The Goldco Precious Metals affiliate program lays out the investment possibilities of gold, silver, and other rare metals, giving people a tangible way of preserving their wealth and passing it on when the time comes to do so.
Use Gold & Silver to Protect Your IRA.
Help your audience get their finances in order for 2016 with these deals from the FlexOffers.com network today!