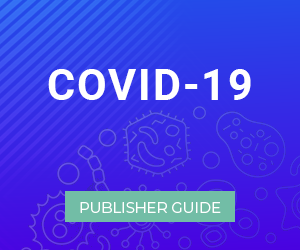 The team at FlexOffers.com recognizes the difficulties inherently associated with an economic downturn. We are now more prepared than ever before to help our publishers meet those challenges head-on. Some advertisers operating in affiliate marketing have temporarily lowered commission rates or paused while assessing this new landscape.
FlexOffers analyzes affiliate marketing performance, daily to identify growing advertisers. We work to optimize commission rates and provide our affiliates with options to mitigate the effects of a strained economy. Please visit our COVID-19 Publisher Guide for information regarding relevant advertiser offers.
 Below is a message from our vice president of strategy, Matt Burden:
---
Pausing and Deactivating Programs in Today's Market
We are in challenging times, and in challenging economic times, it's commonplace for companies to scale back or to cut costs where needed. Typically, you see this in most digital channels. However, the affiliate channel as we all know is unique. Brands only pay after the results have been calculated and reviewed. Our pay for performance model is one of the most profitable channels online for Advertisers. It's built for times like these. At FlexOffers.com, we feel strongly that drastically cutting rates, setting payouts to zero, or pausing/deactivating programs is a very risky decision for Advertisers to make in difficult times. It can damage relationships and have long-lasting implications.
At FlexOffers.com, we act as an extension of your business. We help you tap into our network offerings, build out your affiliate programs, and effectively monetize site traffic. Ultimately generating more revenue for our partners. However, we are seeing a rather aggressive push from Advertisers who are setting payouts to zero or are simply pausing/deactivating programs. At FlexOffers.com, we are communicating daily regarding these changes. So please do pay close attention to the messages being sent.
Our partnership with you is important. We want to make sure you are not only aware of these changes to your commissions but also understand you have options. When you see programs pausing or reducing your payouts to 0%, this essentially means you are promoting advertisers for free. It's entirely up to you how you would like to manage this. At FlexOffers.com, we understand the importance of the user experience.
For advertisers who have decided to reduce their commission to 0%, we will be keeping the links active. So, the user experience is unchanged, and so the user is not being sent to an invalid page. If you choose not to promote the Advertiser, that is certainly an option. We leave this in your hands. Understanding completely why one would want to take this approach. If you have any questions or are looking for strategic advice, please don't hesitate to reach out to us. You can contact your account manager or reach us at [email protected]. We also update our COVID-19 Publisher Guide daily with information and relevant advertiser offers.
The affiliate space will always be relationship-driven, and FlexOffers.com has your best interest in mind. We will support you as we work together through this difficult time.
Thanks,
Matt Burden
VP, Strategy
---
---
Be safe. Together, we will see better days.