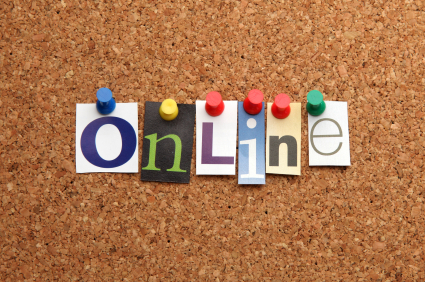 While we've previously commented about the photo sharing social platform Pinterest on this blog, the powers that be at Facebook have also fallen in love with the quick pic view formatting style that reorganizes their Timeline page design into a more instantly digestible format. Launched April 19th and still in beta, the Facebook app PinView allows users to browse their Facebook profiles as they do their Pinterest boards, with images, videos and posts all visible and manageable at a glance rather than being buried at the bottom of a page by Lolcats and self-shot vanity photos.
In between surviving the zombie apocalypse and disarming bombs with Aziz Anzari, Facebook CEO Mark Zuckerberg added his "Like" to a similar Facebook app last month, Friendsheet, which launched earlier this year. The undeniable popularity of Pinterest has catapulted it to one of the most used social networks on the web behind Facebook and Twitter, which begs the questions- what would we like to see in an official Pinterest app on Facebook if (or when) released?
Instant Analysis
One of the greatest undeniable strengths of the social bookmarking site Pinterest.com is the ease at which a quick peek of a user's pinboard can grant insight into their likes, tastes, and the products they're likely to buy based on clearly visible trends. A pinboard covered in the latest sneakerhead sensations will likely gain the attention of the marketing department (or more likely, interns) at athletic and urban shoe companies, which could then bombard them with redirected links on images of new and exclusive product releases. The same concept can be applied to almost every demographic that proudly waves its flag on the digital landscape, from single mothers to foodies to habitual travelers seeking their next global venture.
That instant accessibility to a consumer's consciousness on Pinterest is a very appealing proposition, and when combined with the 845 million (!) monthly active users on Facebook it becomes a gateway to get to know people at a glance.
Ideal Amalgamations
If (and hopefully when) an official Pinterest app is launched on Facebook, there are a few features that would likely cause programmers to begin chilling champagne glasses in anticipation of their success. Firstly, bringing posts from the two social streams together to make one seamless experience for users on both networks can make the process of sharing ideas even easier. While experts may advise against the crossing of streams, it would cut down on the need for reposting links and reach the friends and followers of other members without having to cater to them on the same network.
Another feature that would aid the efforts of trendsetters if an official Pinterest app is released on Facebook would be the recognition of actual "Likes" on either platform and the spreading of links through "Shares" and "Repins." Fashionista A sees that Patty Pinterest just "Liked" a new pair of designer boots on a board, and with the identification of a matching profile on Facebook she can know to share similar boots and matching items on her Timeline.
If you'd consider that an invasion of privacy, there are a few programs and applications already being enacted on your online profiles that do much worse. Read up on what the big deal with Big Data is all about, and you'll come to the conclusion that these are all just incremental steps in the advancement of technology and digital socialization.
Foster the People
Pinterest and Facebook are both incredibly powerful social media platforms, and combining their functionality with apps like PinView can herald a new age of online socialization. Do you actively use both Pinterest and Facebook? Are there features on either site you would like to see integrated into one clean layout?
Consider your options and let us know what you think below!