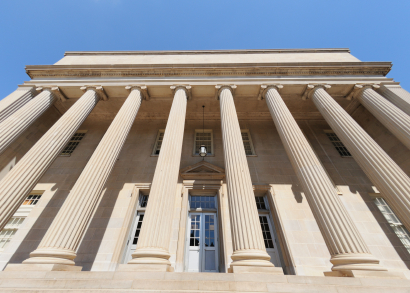 Due to the increasing popularity and prominence of prepaid cards, the Network Branded Prepaid Card Association will be hosting the 2012 Annual Congress – The Power of PrepaidTM from June 3-6 at the Gaylord National Hotel and Conference Center in our nation's capital.
According to the Mercator Advisory Group research firm, the amount of money loaded onto prepaid products is expected to reach $552 billion in 2012 alone. Those wishing to learn the intricacies of becoming involved with the profitable possibilities of the prepaid industry should definitely take heed of the conference's offerings.
---
Preparing for Prepaid
Even before the conference itself officially begins, workshops will be held to lay the groundwork for the brevity of general topics needed to understand the implementation, compliance, and operational practices of prepaid cards. This is a great chance for NBPCA members and non-members to interact and meet the individuals that will be sharing their knowledge in the coming days.
Perpetuating future growth of the prepaid industry, revenues for this official annual independent industry conference and exhibition will be going directly to supporting the NBPCA's nonprofit mission of member education, community outreach, lobbying, and other functions.
Through the Wire
Anyone even remotely involved in the prepaid card industry knows that the right knowledge can put you head and shoulders ahead of the pack. A highlight of this monster conference will be the incredible networking opportunities with major payment executives from financial institutions, banks, retailers, and other prominent industry individuals. Among the distinguished presenters at the "Power of Prepaid" conference scheduled to appear are:
James Kane – Author of The Loyalty Switch: How to make anyone loyal to you
The Honorable Spencer Bachus (R-Ala), Chair, United States House of Representatives Financial Services Committee
The Honorable Barney Frank (D-MA), Ranking Member of the United States House of Representatives Financial Services Committee.
The Honorable James Renacci (R-OH) United States House of Representatives Financial Services Committee
David Silberman, Associate Director, Research, Markets and Regulation at the Consumer Financial Protection Bureau (CFPB) (session closed to press)
Consultants and analysts will be in attendance as well, presenting the perfect opportunity for attendees to interact and strategize the future of the prepaid card industry at large.
Heralding a Positive Homecoming
Uncertain of their financial future, many consumers have invested their faith and funds into prepaid cards. Those who are able to properly understand the power behind prepaid cards will be able to gain positive momentum for themselves and their businesses- and the Network Branded Prepaid Card Association 's 2012 Annual Congress – The Power of PrepaidTM looks to be one of the best networking and learning resources in the near future.