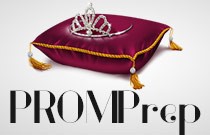 Prom is the most magical evening of the year for high school seniors, and one of the most expensive ones for their parents. For your audience members stuck footing the bill for their children, FlexOffers.com has curated some of the biggest discounts of the season; check them out!
---
---
Bloomingdale's


Known for exceptional quality designer apparel, this department store is a great source for prom dresses. They stock gowns in a wide variety of colors and designs, ensuring couples are able to coordinate their outfits for the evening.
Shop Bloomingdale's 100% Collection! 100 Designers. 1,000 Exclusive Products. 1 Store. Available only at Bloomingdales.com!
NORDSTROM.com


As far as young gentleman go, prom is a social occasion that calls for them to dress their best- which means no tees, jeans, or sneakers. For affordable yet fashionable suits and separates, Nordstrom is the place to go to get that classic look.
Save 20% on Topman suits and tuxes at Nordstrom, just in time for Prom, Graduation & Wedding season, through April 25 only! FREE Shipping. FREE Returns.
L'Occitane


Exfoliate and embellish your beautiful skin in time for the big night with the beauty products sold through L'Occitane. Consider purchasing a gift set or two in order to make any last-minute beauty fixes in the limo or during the dance itself.
$3 Exclusive Price – Limited Edition Shea Handcream Collector's Tin! Valid 4/8-4/30
BaubleBar


Should any two prom attendees be caught wearing the same dress, what will set them apart (aside from their dates) will be the accessories they chose for that evening. BaubleBar.com sells chic fashion jewelry at attainable values, which can help take any outfit to the next level.
Chateau Stores Inc.


This specialty retailer of contemporary fashion is easily among the top list of retailers your site visitors should frequent this prom season. They sell heels that command the attention of others in a room, as well as well as loafers for guys that are as sleek as they are comfortable.
A new season means a new wardrobe. Save up to 60% off at the LE CHÃTEAU OUTLET store and stock your closet for less! (Valid thru 4/29/15)
FTD.com


It's prom night and you've arrived at your date's door, when their parents ambush you and begin snapping awkward pictures with devices they're not quite sure how to use. While there's little one can do about judgmental eyes and uncomfortable instances of "hover hands," an elegant corsage and boutonniere set from FTD.com can do wonders to draw the eye. Be careful with the safety pin.
Save $20 on the Lavender Twilight Mixed Flower Bouquet and 10% on everything else!
Hertz


You know what really hurts on prom night? Being dropped off at the venue by your parents while they holler from the car. Forego that social faux pas by renting one of the high-end prestige vehicles available from Hertz.
Save 15% off on your next weekly or weekend rental starting on April 7th. Ends 5/31.
As stressful as prom is for students, it can be even more taxing on their parents (and their parents' wallet). Help your readers save some cash this prom season with these and other enticing discounts available on the FlexOffers.com network!