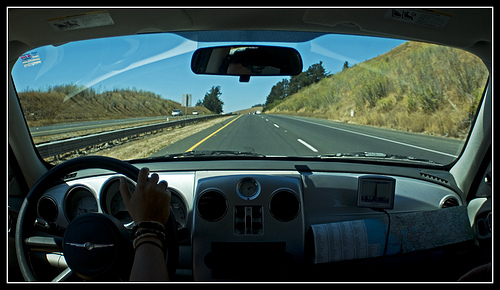 With fall rolling in and winter right around the corner, many members of your online audience will soon be making their annual pilgrimage to visit their families. Those weary of dealing with large bustling crowds will likely end up driving home for the holidays- a perfect opportunity to promote select affiliate programs on your web page as they prepare for the journey ahead.
---
Preparing for the Long Haul Ahead
Your site visitors who know it's too dangerous to trek across wintry roads without performing proper maintenance on their vehicles will be shopping for replacement parts in the coming months, if for no other reason than to avoid breaking down on the side of the road during adverse weather conditions with their family.
Upkeep before a road trip isn't just limited to replacing tires and brake pads; there are any number of crucial components that should be inspected and replaced depending on the wear and tear brought on by regular usage. Available through many Automotive affiliate programs are all of the original equipment manufacturer and aftermarket parts needed to ensure a safe ride, including specialty items for colder climates like tire chains and antifreeze.
To avoid unnecessary arguments after getting lost or any rhetorical road trip questions, there are also GPS navigation systems and high definition mobile entertainment units available through Automotive affiliate programs that can keep everyone quiet, happy, and sane during the excursion. For some families, these items will be as essential as gasoline.
The Resourcefulness of Renting
If your web traffic chooses instead to not wear down their own vehicles during a holiday road trip, or fly to their destination city and do not want to get extorted by ridiculous taxi prices, renting a car is the way to go.
Thankfully there are numerous Travel affiliate programs available to promote that offer great rental rates for vehicles of all sizes. Any number of travelers can be accommodated for from one day to one week or more, making renting a vehicle a versatile option for large groups wishing to save time and needless aggravation. Most rental car companies also have return locations available at if not nearly adjacent to major international airports, a convenience not to be overlooked when running late for a flight.
Getting There and Back Again
Whether tackling the entire journey using their own vehicle or renting a ride to transport themselves and their family about town, there are many promotional opportunities available to help your audience members as they prepare to go home for the holidays. Many of the Automotive and Travel affiliate programs that can aid your audience during their winter travels are also optimal annual options, so positive possibilities on your site won't be limited to a few months of the year. Don't hesitate to begin promoting these programs on your site today!