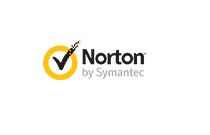 If you're reading this or any online post, you should have the reliable cybersecurity software available from Symantec Corp. installed on your computer. Chances are your readers are quite familiar with the company's popular Norton security programs, but there's so much more in store at Symantec than mere spam protection.  
Take a look at the PC security solutions available to promote from the Symantec Corp. affiliate program on the FlexOffers.com network!  
---
$20 Off Norton Security Standard with code 1DUS20OFFH15.
$30 Off Norton Security Deluxe with code NortonSecurity30OFF. MSRP $79.99
$30 off Norton Security Premium. MSRP $89.99.
---
Anyone who spends time on social media networks has come across a feel-good story headline guaranteed to make their day, or a top ten list with an entry that they won't believe. While users may aimlessly click on these links in order to keep up with potential viral stories, they could, in fact, be allowing viruses to invade their PC.
Symantec Corp. software is ideal for securing one's system from harmful bugs, even those that were unknowingly allowed in through social engineering. Redirect after redirect, pop-up after pop-up; one click has the potential to bring it all crashing down. That is, unless you've got a thorough cyber safeguard program in place to detect and protect against the most advanced threats out there. Even an email from a trusted friend or family member could contain a virus without them knowing about it, but with the right Symantec Corp. endpoint protection in place, there's no need to worry.   
---
$45 off Norton Security Standard 2 year Subscription. MSRP $119.99.
$65 off Norton Security Deluxe 2 year Subscription. MSRP $159.99.
$45 off Norton Security Premium 2 year Subscription. MSRP $179.99.
---
While familiar to the masses, Symantec Corp. software is no joke. Symantec was named a Top 100 Global Innovator by Thomson Reuters for the fifth consecutive year last year, and services industries from education and retail to healthcare and the federal government itself. When shopping online, spotting a Symantec SSL/TLS Certificate in your digital shopping cart provides peace of mind; that same sense of safety can be applied to all of your site visitors' virtual practices with these programs.
Impending threats never take a day off, and neither should proper antivirus applications. As an extension of their protection, and for added convenience, your page traffic can purchase Symantec Corp. antivirus, server management, and encryption subscriptions lasting for multiple years. That way, for the foreseeable future, maintenance after a cyber attack will be a minimal concern.
With the Symantec Corp. affiliate program, your patrons will have access to the first and last line of defense they'll need against the dangers of the internet. Make the most of this trusted company by marketing their links via FlexOffers.com on your landing page today!