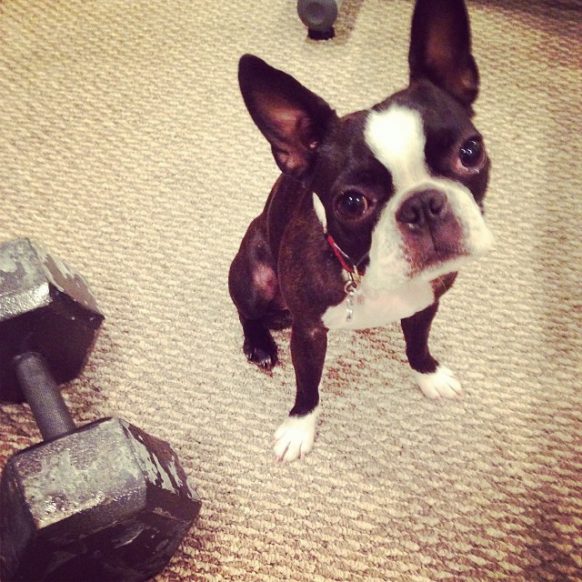 Chances are many of your audience members have already compromised their ambitious resolution to healthy living in 2015, but it's not too late for them to refocus and establish positive habits. All it takes is some serious willpower and the right products to get back on track, and FlexOffers.com is here to help.
Consider marketing the following promotions from FlexOffers.com on your page so shoppers can slim down and save!
---
---
Plan for Success
Like learning how to play an instrument or speak a new language, leading a healthy lifestyle takes practice and commitment before you see any real results.
For many people, myself included, the act of physically writing something down helps to engrain an idea. For this mental exercise, I highly recommend the planners and calendars sold through the AT-A-GLANCE affiliate program. From professional-looking appointment books to colorful wall calendars featuring licenses from Guardians of the Galaxy to Gone with the Wind, each product is perfectly suited for planning a workout regimen and noting one's progress along the way. Those that shop AtAGlance.com now can save $5 off $25, $10 off $50, or $20 off $75 with the code SAVE20TIER at checkout (offer valid 1/1-1/31/15).
Should the cost of proper athletic gear serve as an excuse for your patrons, then they'll be thrilled about the discount possibilities at eastbay.com. Purveyors of high-quality name brand training apparel and footwear for men and women, customers are sure to clean up through this storefront no matter what sport they're into. The eastbay.com affiliate program is currently touting new running shoes plus free shipping on orders over $75 when they use the code LKS15J34 at checkout (valid 1.1.15 – 1.31.15., contiguous US only, exclusions apply). In a similar suit, the Vans,a Division of VF Outdoor, Inc. affiliate program is making available the Vans LXVI Collection – the embodiment of innovative & comfort-driven design intended for the active lifestyle.
Home Hardbodies
A gym membership isn't a requirement to get in shape, but guidance and consistency is. Not surprising to their loyal customer base, the popular department store Kohl's has a slew of workout DVDs and compact exercise machines that ideal for sweating off the pounds at home without fear of judgment. They also sell electronic fitness trackers, such as the $19.99 Weight Watchers fitness kit or body analysis scales (regularly 29.99-39.99, valid 1/15-1/21). While your site visitors are making purchases via the Kohls Department Stores Inc affiliate program, they can also pick up authentic jerseys and fan gear to support their favorite professional football teams just in time for the big game.
Where there's a will, there's a way, and there's no way your readers will be able to resist these deals from the FlexOffers.com network!