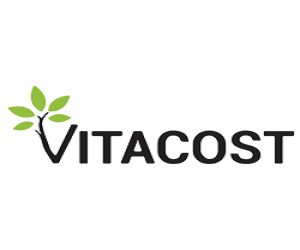 Beginning the new year with the intent to follow through on health and wellness goals is relatively simple but achieving those objectives takes sheer will and determination that occasionally prevents many newfound workout warriors from reaching peak fitness levels.
Help your page viewers stay true to their New Year's pledge by promoting these renewed New Year's resolution savings now available on the FlexOffers network today!
---
Whether in search of vitamins, supplements, beauty products, or organic foods, Vitacost.com has nearly 40,000 health and wellness products to help the fitness enthusiast among your audience accomplish their health goals at prices even the most budget-conscious consumer can appreciate. For a limited time, Vitacost.com customers will receive 20 percent off all vitamins, supplements, and herbs when they use promo code SUP20 upon checkout.
Get 20% OFF all Vitamins, Supplements & Herbs! Use promo code SUP20. Valid from 1/21/19 at 7 a.m. E.T to 1/24/19 at 9 a.m. E.T. While supplies last. Exclusions may apply.
---
If your web traffic is searching for measures to begin or continue their weight loss journey, then you'll certainly want to promote the WeightWatchers.com affiliate program on your site. WeightWatchers.com provides customers inspirational connections with its weekly in-person wellness shops and incorporates recent technological advances into its weight-loss plans such as performance apps to help members monitor their progress and keep pace with meal plans and scheduled activities.
WW is Weight Watchers Reimagined. Start your wellness and weight loss journey with our best program ever: WW Freestyle™. Join today!
---
Many Americans lose their motivation to enhance their fitness levels as a result of cool winter climates across the Northern Hemisphere. Thankfully, lululemon US grants your patrons access to products that insulate them from cool temperatures while en route to their favorite gym or yoga studio, such as its multi-layered, water-resistant jackets and coats, unlocking the winter-workout warrior within.
Make bold moves into the new year with pieces designed to support you in the pursuit of your goals. Your new training gear is here.
---
Through the Moon Juice affiliate program, your site visitors will gain entry to plant-sourced alchemy that addresses a myriad of health concerns. Whether in search of products to improve one's mental well-being, remedy poor sleep hygiene, or enhance aesthetic appeal, Moon Juice sells products that merge plant medicine and science to help its customers become the best possible version of themselves.
Join Our Email List and Get 10% Off Your First Order!
---
The monotony of some exercise regimens occasionally causes gym-goers to stray from their fitness goals but with ClassPass, novice and seasoned fitness buffs can find innovative fitness classes in their area guaranteed to keep them inspired throughout the year. Currently at ClassPass.com, registered members can start the new year off with a one-month free trial and receive pricing and scheduling flexibility rarely found with a typical gym membership.
Start the New Year off with a ClassPass one-month free trial!
---
Aerobic exercise has numerous health benefits but can also have unintended consequences such as joint pain that can place New Year's wellness objectives out of reach. Fortunately, PUMA's Mode XT sneaker is comprised of HYBRID FOAM which has energy-returning properties that effortlessly propel your readers down the pavement, whilst protecting them from injuries associated with high-impact activities.
Log in or create a My Account to receive FREE 2-DAY SHIPPING at PUMA!
---
Capitalize on these renewed New Year's resolution savings now available to market through the FlexOffers.com network!