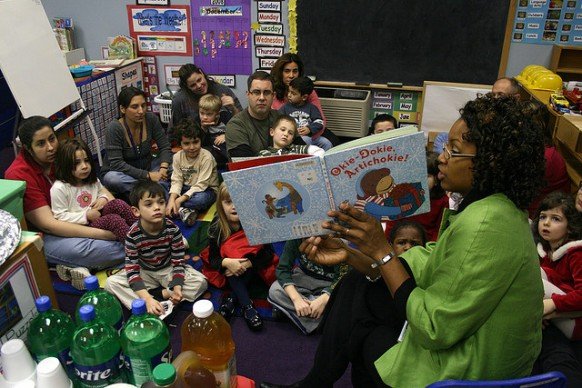 Much to the dismay of Alice Cooper fans, school will actually be back in session pretty soon. Now is the best time for your audience members to stock up on essentials for the new semester, such as the latest fashions and supplies that can help students get ahead of the curve.
It's academic; don't wait until the last minute to promote these back-to-school deals from FlexOffers.com!
---
Passion for Fashion
While last year's shirts, jeans, and skirts work just as fine as brand new ones, try telling that to a hormonal teenager on a tear.
Kohls.com is a great place for parents to purchase fun themed clothing and uniforms for their little ones, particularly now when they can receive $10 off any kids' apparel purchase of $30 or more with code YESKIDS10 (valid 8/3-8/17). Kohl's is also where college students can go to find trendy outfits, as is the FORZIERI.com affiliate program, which is a veritable treasure chest of luxury Italian and European looks. FORZIERI.com makes available fine bags, jewelry, and shoes, and is offering savings of $50 and FREE shipping on orders over $250 with the promo code FW2014 (does not apply on discounted items or Michael Kors).
Not to be outdone by high-end design houses, the AHAlife Holdings Inc. affiliate program provides an outlet through which your readers can find creative and inspiring artisan clothing, accessories, and even décor to give their dorm room distinct personality. Those that shop AHAlife.com now can enjoy 15% off + FREE shipping on all orders with the promo code: SCHOOL15 (valid until 08/31/2014).
Make the Grade
As cool as their clothes may look, students will have better opportunities to excel with the right tools in class and at home.
A haven for thrifty shoppers online, UnbeatableSale.com grants massive discounts on computers, office supplies, and a slew of other items. Through the UnbeatableSale.com affiliate program, your patrons can also purchase the Texas Instruments TI 83 Plus Graphics Calculator 83PL/CLM/1L1/G for $113, which will come in exceptionally handy in Calculus and Trigonometry classes. I'm still having nightmares about solving systems of equations using matrices to this day.
In order to build a suitable workspace at home for hard-working scholars, your site visitors should consider the Cymax Stores affiliate program. There, they can find professional-quality business furniture, as well as desks for young kids to get their homework done. Time is of the essence, as it's nearly the last chance to save up to 60% and get an extra 10% off orders of $999+ when they use the promo code SUMMER10 during the Summer Sale at Cymax.com (manufacturer restrictions and exclusions apply, expires: 7/31/2014).
Moment of Clarity
What can a parent do at home when their kids finally go back to school? Whatever they want.
Fully grown adults who have spent the summer repeating nursery rhymes and entertaining an endless onslaught of questions will be excited about acquiring a few leisurely periodicals to read for fun via the Magazines.com affiliate program. Covering the worlds of fashion, sports, entertainment, and others, all magazines at Magazines.com are now at $2 or less per issue.
For an even more relaxing time, why not pick up a few bottles of natural tanning lotion or sunscreen from the Puritan's Pride affiliate program? Customers can currently save 15% off $100 and receive free shipping with the promo code URFITPP (Puritan's Pride brand only, valid 7/31-8/4/14).While you're at it, stock up on aromatherapy oils and chamomile tea as they can help you forget all about your kids until it's time to pick them up at school.
Saved by the Bell
If you've not already begun swapping over your banners and text links to take advantage of these back-to-school savings available at FlexOffers.com, consider this your first demerit. Don't be tardy- promote these markdowns and more today!