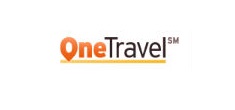 If they're lucky, your readers have one, maybe two weeks before school is back in session and summer comes to an end. In that time, though, there are still numerous opportunities to travel affordably via the OneTravel affiliate program.
Whether considering a quick trip to Vegas with friends or one final theme park vacation with the family, FlexOffers.com has the promos from OneTravel that will give your audience the chance to experience the thrill of summer one last time.
---

Labor Day Deals! Take up to $30◊ off our fees with Promo Code LABOR30. Book Now
Popular Airline Deals! Take up to $15? off with Promo Code DEAL15 Book Now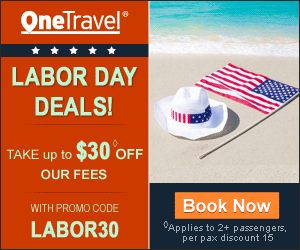 OneTravel.com collects deals from over 450 airlines and presents them on their network, making it exceedingly easy for users to intuitively find some of the lowest flight fares on the web. They know that deals change frequently as well, which is why it is in a potential travelers' best interest to search early and often for discounts through this database. Thanks to OneTravel's Low Fare Promise, if a lower rate is found within a few hours of booking, they'll credit or refund the difference. It's that easy.
Now, what does that mean for partyers or parents who are on the fence about one final romp before responsibility sets in? Should buyer's remorse set in, which is unlikely with these low fares, OneTravel will provide a substantial coupon towards future booking. Doesn't get much fairer than that, does it?
Zoom Away with Car Rental Savings! Save up to $8** with Promo Code CAR. BOOK NOW
Plan with OneTravel Vacation Packages! Save up to 50%* & Get Additional $50** Off by using Promo Code VP50. Book Now!
Does having TOO MANY options on inexpensive flights, hotels, and vehicle rentals sound stressful? OneTravel.com can help ease people the paralyzing anxiety of making so many decisions on travel plans with their curated vacation package options. Even this close to Labor Day, one can coordinate a flight, hotel, and car in a sought-after destination with just a few clicks of the mouse. Your web traffic won't need to go anywhere else to see the rest of the world, even on a budget, when they plan their holiday through the OneTravel affiliate program.

Don't let the end of summer slip by without promoting these enticing deals from the OneTravel affiliate program via the FlexOffers.com network!