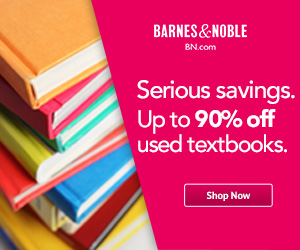 Even as they're going off to college, parents want to make sure that their kids, grown as they are, have everything they need to succeed this semester. Between laptops and textbooks though, big ticket purchases can add up unbelievably fast.
FlexOffers.com has compiled enticing deals on books and technology to help parents and college students save big this year; take a look!
---
Panasonic



Panasonic.com is a great place for freshmen to gear up on electronics that would make their transition to life in a dorm much more bearable. Small microwave ovens, rice cookers, printers, and even noise-cancelling headphones to drown out rowdy roommates while studying can all be acquired here.
Back to School Deals at up to 50% OFF + Free Shipping

Toshiba – Toshibadirect.com


Featuring some of the most reliable laptops and tablets in the industry today, Toshibadirect.com is a smart shopping destination for people who want their investments to go beyond a single semester away from home. Select refurbished units (with a standard warrantee) go for under $200, making them attainable for students even on a modest budget.
Save up to 30% on laptops featuring Intel Core Processors at Toshiba.com!
TigerDirect



Everyone from parents of elementary school children to IT professionals with decades of experience know that TigerDirect.com is the place to buy computers and components at some of the best prices on the web. Notebooks, tablets, smart watches, and external hard drives with enough capacity to save all the work a student will produce throughout their entire college experience can be found here at values that are more than fair.
Back To School, Back To Basics At TigerDirect: Notebooks from $189, TVs from $169 and More!



Alibris: Books, Music, & Movies



I'm kicking myself as I write this blog post for not purchasing textbooks when I was in college through Alibris.com. They've millions of new and used textbooks available at up to 80% off their MSRP, as well as alternate international editions of books- with the same content as U.S. versions- for far less than the asking price stateside. And to think I was content with the measly returns my campus bookstore was giving me per volume at the end of the semester. Drat.
Save up to 80% when you buy new & used college textbooks, homeschooling books, and K-12 books at www.alibris.com. Alibris has over 175 million books from a network of reliable independent sellers.
Barnes & Noble



Barnes & Noble, that place you go to read magazines and order coffee with a side of crumb cake, also happens to be one of the best sources of schoolbooks on the planet. Your patrons can buy new or used textbooks through this outlet, the latter at markdowns of up to 90%, or simply rent the books they need for a flexible period of time. Once grades have been posted after final exams, customers can sell back their books to Barnes & Noble and party with the proceeds. Responsibly, of course.
Take $10 Off Your Purchase of $100 (Includes New Textbooks) with Code BNSCHOOL24! Shop BN.com. Valid 8.24 – 8.27.15.
Textbooks.com



There are no promo codes, no gimmicks, and no way your site visitors will pass up nearly 90% off of used, new, and eTextbooks sold through the Textbook.com affiliate program. All they do is textbooks, so the company is firmly focused on granting the best selection, prices, and experience possible. One focus, many benefits. I really admire that.
Save up to 60% on eTextbooks. Access your book instantly!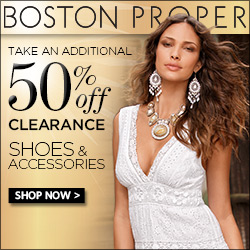 Boston Proper, Inc



You audience members may never know when a cute co-ed will walk into study hall, so it behooves them to always look effortlessly stylish. That feat is easily accomplishable for anyone who obtains the Boho-chic blouses and denim fare sold at BostonProper.com. In need of killer shoes and jewelry that's bold but never gaudy? They've got those in stock too.
Shop More, Save More! $15 Off $100 with Code 60726, $25 Off $150 with Code 46630, $35 Off $175 with Code 60624 & $50 Off $200 with Code 98799. Offer valid 8/13 to 9/2.
FannieMay.com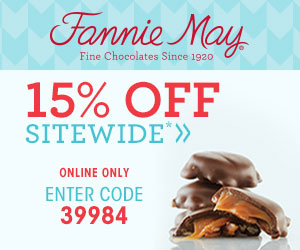 From freshmen to grad students, those who frequent your site may find it difficult to study without a few sweet snacks close by. Fannie May's gourmet chocolates and delicacies certainly have what it takes to quell even the wildest sweet tooth. Their gift baskets also serve as exceptional care packages for the homesick, as well as tokens of affection for this semester's new crush.
For Back to School Save 15% off decadent fine chocolates from FannieMay.com! Use promo code : 39984 (Valid online only)
Freshmen certainly don't know of all the discounts on textbooks and electronics they're going to need for class, which is where you come in with these engaging savings. Make the most of these and other back-to-school promos today via the FlexOffers.com network!