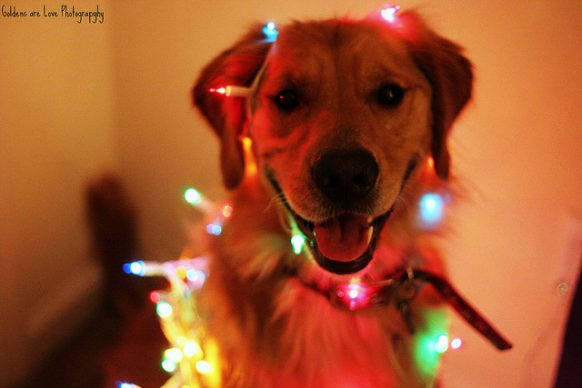 It's inevitable that a few of your audience members will be in a pickle this winter after forgetting to buy gifts for people on their list or individuals they had not considered. To combat this potential social faux pas, FlexOffers.com has curated a collection of affiliate programs featuring offers focusing on product delivery in time for Christmas.
Yes, even this close to Christmas, there are still holiday discounts that count; take a look!
---
---
Rush Rush
They said they wouldn't do it again this year, but like the McCallister family in the '90s, your readers have once again forgotten about someone on Christmas. Even if you're not part of a traveling polka band, there are still ways to help them out.
One such way of helping your patrons out this winter is by promoting the NORDSTROM.com affiliate program on your landing page. The popular department store is touting free rush delivery by Christmas Eve if customers order selected items by noon EST on December 23. Also getting into the spirit is Target.com, which is making last-minute gift shopping easier with free store pickups. You can order by 5pm on 12/24 & have gifts in the St. Nick of time.
Family members who would get a kick out of some new footwear will be pleased that their loved ones purchased their presents through the TOMS Shoes affiliate program. You can still get your TOMS in time for the holidays with any orders shipped in the continental United States via UPS Next Day Air before 11 AM PST on 12/23. Speaking of stylish and comfortable shoes, Vans.com customers can get a $15 eGift and free FedEx Overnight Shipping on Orders of $49 or more with code VANSFS (12/22 through 11am PST on 12/23).
(Santa, if you're reading this, a pair of those beautiful Van Doren SK8-Hi Reissue BLACK/TROPIC RAYS high tops in size 10.5 for Men from Vans.com would make me the happiest boy in the world. I've been ever so good this year.)
Musicians mulling over purchases at GuitarCenter.com can still order by Dec 23 (noon EST) using Next Day Air Shipping for holiday delivery to replace what groupies snatched up after their last gig. Your technologically-inclined web traffic should check out the Dell Refurbished Computers affiliate program as well, which has 30% off any item in stock plus free Next Day shipping with the coupon code: HOLLY30DELLANY (valid 12/19/2014, 6:00 AM CST to 12/22/2014, 11:59 PM CST).
Surefire Saves
Should your site visitors consider it too late to order Christmas gifts, even with next-day shipping promos abound, electronic gift cards are still a safe bet.
Through the Groupon affiliate program, one can acquire one, two, or four $50 spa or salon eGift Cards from SpaWish at up to 38% off. For those with athletes or loyal fans in their lives, SportsAuthority.com is where they can save 10% on eGift Cards with code GIFTCARD at checkout.
Last on our list, but certainly the source of many holiday memories this season, is the Toys R Us affiliate program. They're making it possible for families who can't be together on Christmas morning to bring joy to younger generations with eGift Cards, the perfect online gift (offer valid 12.21.14 through 12.24.14).
There's no time to waste if shoppers want their holiday orders to appear under the tree by Christmas morning, so you shouldn't hesitate either. Promote these incredible discounts and more today via FlexOffers.com!
*Featured image via Golden Moments Petography on flickr.com.