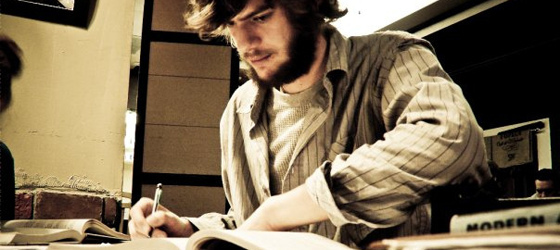 Classes have begun across the nation, which means parents are spending more now than ever to ensure their children have the best items in their backpacks for the new school year. Just as important to students' self-esteem is their fashion sense, which is often determined by where their family shops and what's on sale.
There's no need for your audience members to hunt for parking spots at crowded shopping malls when they can indulge in these incredible back-to-school bargains from FlexOffers.com!
---
Intro to Economics
You don't have to intern at a marketing firm to know a good deal when you see one, and there are plenty of retailers counting on that fact with truly enticing deals.
Everyone knows that Walmart.com is a great place to find bargains all year long, but the savings can really add up for parents and teachers buying scholastic essentials. Shoppers can receive 40% Off Select Books at Walmart.com, plus free store pickup, which can shave off a few dollars spent on shipping costs. While they're there, they can find clothing for students from grade school to grad school, as well as other everyday items at low prices.
A perpetual pillar of department store excellence, Macys.com has back to school deals for guys from $9.99-$29.99, which is ideal for college students and growing families on a budget. Those who want to look their best might also consider picking up a DiamondClean Rechargeable sonic toothbrush through the Philips affiliate program, as it can drastically improve one's oral health and appearance with an impressively bright smile.
Off the Wall
Even if schools enforce a dress code on campus, students can still find ways to stand out from the crowd. In that regard, a clean pair of shoes can serve as a stylish answer.
One of the most prominent and outspoken supporters of the skateboarding scene, Vans shoes are as ingrained in the subculture's vocabulary as are decks and kickflips. The Vans,a Division of VF Outdoor, Inc. affiliate program is offering free shipping on orders $79 or more with code FREE79, plus free returns on all orders. With high quality licensed footwear collections that include Vans x Star Wars, Vans x The Beatles, and even Vans x Hello Kitty, it's highly unlikely you'll need to ever send a pair back, though.
Another leading brand among the alternative crowd is DC Shoes, which sells trendy skate and snowboarding shoes, apparel, and accessories. Customers can save 25% Off DC Shoes regular priced backpacks with code BTS (ends 8/28/14), giving them leeway to fill their online cart with a few extra pairs of vibrantly-colored kicks.
An iconic clothier for surfers and snowboarders the world over, Quiksilver's threads have been sewn into the figurative fabric of their lives for decades. Whether sliding down fresh powder or walking down a school hall, those clad in Quiksilver are expressing an aura of tranquility and adrenaline-fueled fun all at once. Consumers that visit their digital storefront now can save 25% off Quiksilver regular priced Kid Styles with code BTS (ends 8/28/14).
Easy as 3.14159
Unlike trigonometry, looking cool while saving cash is simple enough for any student or parent to understand. Make the most of these and other seasonal school savings on your webpage via FlexOffers.com today!