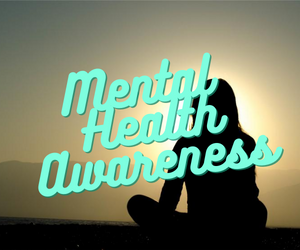 In the busyness of everyday life, finding time to prioritize self-care can be challenging at times. Luckily, FlexOffers has compiled a list of deals on talk therapy, CBD products, and self-care resources to explore during this year's Mental Health Awareness month. 
Help your customers put themselves first by promoting these savings on mental health products now available on the FlexOffers network. 
At hometownherocbd.com, shoppers will find premium CBD and Delta-8 products that will help them wind down while enjoying a tasty treat. Hometown Hero CBD offers a delicious variety of vegan-friendly flavored gummies and chocolate treats that contain Delta-8, a naturally occurring chemical compound that produces a clear mental euphoria– perfect for a relaxing night at home. At hometownherocbd.com shoppers can obtain free Delta 8 gummy samples! 
Virtual therapy is great for customers who feel uneasy in a therapy office setting and would rather reap the benefits of talk therapy from the comfort of their own homes. When visiting Talkspace.com, customers will be introduced to one of the highest-rated virtual therapy platforms, finding many certified therapists that will suit their unique needs. Customers can get $100 off their first month with the code SPACE at talkspace.com! 
Get $100 off your first month with code SPACE at Talkspace.com
It is scientifically proven that endorphins are great for mental and physical health. Luckily, trxtraining.com offers all the tools customers will need to get an endorphin boost and accomplish a great workout, including resistance training tools, weights, suspension trainers, and more. When customers purchase the TRX starter bundle, they will receive some of TRX's most popular workout gear while saving over $250! 
Save over $250 on the TRX Starter Bundle + 15% off with AFFILTRX15
Having a skincare regime is a great way to take care of oneself, and is proven to have lasting physical and mental benefits. At IPSY.com, shoppers can prioritize self-care with IPSY's skincare collection, which includes face masks, body creams, bath salts, and more. Currently, on IPSY.com, customers can shop the Glam Bag Bundles for a variety of fragrant, healthy skincare products that will be a great addition to their skincare routine. 
With Personal Capital, customers can have peace of mind about their financial future. At personalcapital.com, shoppers will find a plethora of tools to obtain useful knowledge about their financial standings and create a clear path to financial stability, such as a retirement planner, a fee analyzer, and more. It's easy to get started on personalcapital.com, where customers can claim a free guide that includes powerful financial tools written by experts.
Factor inflation into your retirement plans.
For those that struggle with insomnia, Diamond CBD has an array of products that will help ease customers to sleep. At diamondcbd.com, shoppers can browse the sleep collection for tasty goodies, including gummies, vape pens, and chocolate bars that will aid in much-needed relaxation and a peaceful night's rest. Diamondcbd.com has a variety of other products that will help customers' needs, whether that be recovery, mood regulation, or just a nice relaxing buzz. 
FREE 2-Day Shipping on retail orders over $100
With Violet Grey's wellness collection, shoppers can have a spa day at home. Violet Grey's Violet + Chill package includes a coconut milk bath, a fireplace scented candle, and a body oil packed with nutrients and antioxidants. Shoppers can receive free shipping on their first order when they sign-up for violetgrey.com. 
Up to 50% Savings with the Glamour Edit Violet Box. Shop nowUp to 50% Savings with the Glamour Edit Violet Box. Shop now