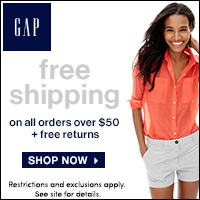 Today is Canada Day, a joyous event that brings Canadians all over the world together in a grand showing of national pride. With a handful of Canadian employees here at FlexOffers.com and quite a few Canadian publishers in our network, we thought it only right to curate come of the top Canada-based deals we've available below.
Promote these enticing Canada Day deals now listed on the FlexOffers.com network!
---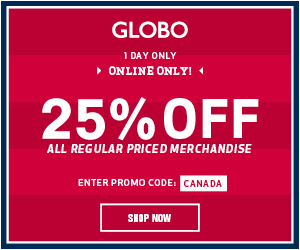 GLOBOShoes.com



For value, style, and selection when it comes to brand-name shoes, GLOBO is the way to go. They sell footwear for the entire family, as well as handbags and sport accessories for those customers on-the-go.
Canada Day: 25% OFF regular priced items online only at GLOBOShoes.com! Promo code: CANADA (one day only July 1st, 2015)
Reebok (Canada)



The Reebok (Canada) affiliate program grants shoppers access to the Canadian outlet for the internationally popular manufacturer of athletic shoes and apparel. When the NHL playoffs come around, this is also the place to find the officially licensed jerseys that fans will be after.
Canada Day Special – Take 40% off regular priced items at Reebok! Exclusions apply. Ends 7/2/15. Hurry | shop now!
Gap Canada



Casual style is what it's all about at the Gap Canada affiliate program. Comfortable outerwear and fashion accessories for women, men, kids, and even expecting mothers can be bought here year round.
Save up to 50% off SALE items at Gapcanada,ca. Hurry before they're gone!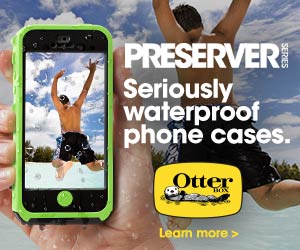 OtterBox



The second a brand new smartphone leaves the manufacturer's box it was shipped in, I make sure to put it in a protective case from OtterBox. Your site readers, as tech savvy as they are, likely do the same each time they upgrade. They also stock protective products for popular tablets and screen protectors to keep displays pristine.
Independence Day Sale: Save 10% + Free Shipping at OtterBox.com! Offer valid 7/1 – 7/6.
HP.ca (Hewlett-Packard Canada)



HP.ca is as likely a source for reliable laptops, desktops, and computer accessories as your audience members could ever hope for. Additional value on these state-of-the-art, big-ticket tech items can be attained through all the sales event regularly held on the site.
Save $150 on a minimum storewide purchase of $999 at HP Canada! Enter code: CANADA150. Offer valid 6/29 – 7/8.

LEGO Brand Retail, Inc. – Canada


Creativity knows no age or geographic boundaries. Promoting the LEGO Brand Retail, Inc. – Canada affiliate program on your page connects parents to the number one toy brand in the world, and gives collectors an easy method of buying those kits they enjoy building and displaying on their shelves.
FREE Shipping anytime on any order of $75 or more!
HockeyMonkey



You can't have a Canada Day blog without bringing hockey into the mix, and HockeyMonkey features some of the best prices on ice-ready gear anywhere. Skates, sticks, training shoes; their inventory includes everything that players of all experience levels need to take their skills to the next level.
Massive Inventory Clearance Sale – Save up to 50% Off previously reduced prices! Shop HockeyMonkey.com while supplies last!

United States' neighbors to the north have a whole lot to offer to the world, including these discounts just in time for Canada Day. Market these and similar promotions on your landing page via FlexOffers.com today!