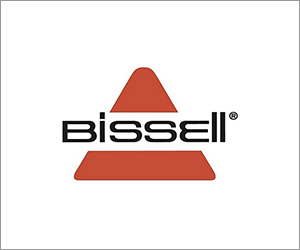 Fall is fast approaching which means its incumbent upon homeowners and estate managers to prepare for inclement weather and falling temperatures. Arm your page viewers with the requisite tools to keep their household or property in order by promoting these seasonable professional house cleaner deals now available on the FlexOffers network today!
---
It's not uncommon for your site visitor's floors to still be teeming with dirt and unsightly stains in high-traffic areas. Thankfully, Bissell offers The Bissell Big Green Professional Carpet Cleaner which delivers the same cleaning power as commercial carpet cleaners. The Bissell Big Green Professional Carpet Cleaner possesses powerful motors and an extra-large PowerBrush that lifts deeply embedded dirt to leave any carpet type spotless through this season and beyond.
BISSELL Carpet Cleaners pick up what vacuums leave behind. Take on the tough messes and lift away dirt, spots, and stains from your carpet and upholstery.
---
Whether your web traffic is in the professional housekeeping industry or merely property holder, they'll certainly benefit when you promote The Home Depot affiliate program on your landing page. The Home Depot offers a myriad of products that make fall cleanup a cinch as a result of its relative ease and convenience. Currently, at The Home Depot, customers can save up to $55 off select cleaning products when they use coupon code CLEANINGBOOK upon checkout in-store and online.
Up to $55 off Select Cleaning Products
---
Handy allows its members to sit back and relax while their home is cleaned by an experienced, fully-equipped housekeeping professional on a weekly or biweekly basis. Whether in search of cleaning assistance, a handyman, installation service, or home renovation Handy subscribers will assuredly find the help they need when they register with one of the most reliable names in housecleaning.
Save 30% On Your First Cleaning When You Sign Up for a Plan! Use Code AFFSAVE30 at Handy.com!
---
Through the AJMadison affiliate program, the chefs among your audience can avoid doubling as a maid by purchasing the Miele Professional dishwasher to minimize their workload. The Miele Professional is one of the world's fastest commercial freshwater dishwashers as it's capable of completing wash cycles in just 15 minutes. While it's performances warrants consideration for placement in restaurants, hotels, and schools, it's also ideal for parents who desire to spend more time on food prep compared to kitchen cleanup.
Free Delivery Nationwide on orders $499+ at AJMadison.com!
---
Temperatures will soon be dropping which means it's time for your patrons to drain and/or cover up their inground or aboveground pool. Poolcenter.com's winter pool covers provide pool owners with covers that allow them to successfully winterize their pool and protect it from stains and debris associated with harsh weather. For a limited time at Poolcenter.com, For a limited time at Poolcenter.com, potential purchasers can save up to $15 off any purchase of $150-plus with coupon code PCAFGET15.
$15 off $150+ orders! Enter code: PCAFGET15 at checkout.
---
It won't be long before driveways are covered with snow across the Northern Hemisphere and sometimes, shoveling the driveway simply isn't feasible moments prior to one's work commute. At Troy Bilt, your readers can get their snowblower ready for forthcoming snowfall when they shop its massive inventory of snowblower parts. TroyBilt.com sells over 150 snowblower parts to help landholders keep their driveways professionally plowed through the fall and winter months.
TroyBilt.com -Shop Snow Blower Replacement Parts Today!
---
Market these seasonable professional house cleaner deals now available on your landing page via FlexOffers.com today!