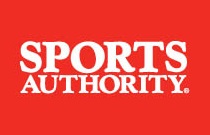 Life as a senior citizen can be tough for a number of reasons, but living on a fixed income doesn't have to be one of them. This Senior Citizens Day, help your experienced audience members save on products to keep going strong by promoting these great deals from FlexOffers.com.
---

Naturalizer
Looking stylish and feeling comfortable knows no age, which is why Naturalizer.com's collection of sophisticated footwear is such a perfect fit for your readers. Featuring superior stability, flexibility, and cushioning, you can't go wrong with these casual shoes.
20% off Sitewide with code SNEAKPEEK on Naturalizer.com.


Naturalizer.ca
The exquisitely comfortable shoe experience that your patrons in the U.S. are privy to is also available north of the border via the Naturalizer.ca affiliate program. An expanded selection of chic yet affordable handbags and wallets rounds out their stock.
One Day Sale: Extra 25% off sale with code TODAYONLY25 on Naturalizer.com. Valid 8/21.


Super Supplements
In search of over-the-counter support for high blood pressure, low blood sugar, memory loss, or a myriad of other ailments? The intuitive platform at SuperSup.com breaks down their inventory of name brand goods by dietary need, potency, and specific health topics (among other factors) so that shoppers can find exactly what they're looking for.
Take that next step to achieving your beach body with weight management products at Super Supplements.


Vitacost.com
Anyone striving for balance in their life through the use of natural herbs and botanicals will be drawn to the impressive selection at Vitacost.com. Specially-formulated multivitamins for seniors, as well as mineral powders and vegetable capsules, can all be sourced through this outlet.
Buy One, Get One Half Off Plus Free Shipping on Orders!

Vitamin World
The wellness enthusiasts at Vitamin World are always after for the most unique ingredients to incorporate into their supplements, and the success of that practice has been evident since the company opened its doors nearly four decades ago. They're an impeccable source for vitamins and minerals regardless of one's age or athletic prowess.
First 1000 Shoppers! Buy 1 Get 1 Free Plus EXTRA 25% Off Any 1 Vitamin World Brand Item. Includes Free Shipping!


The Sports Authority
Not every retiree can join their buddies on secret missions around the world fighting mercenaries half their age. Even if powerlifting is no longer an option, The Sports Authority affiliate program sells equipment for low-impact activities like walking, swimming, and yoga that can have a rejuvenating effect on the body and mind.  
30% Off Entire Stock BLOOM & ASPIRE Yoga Apparel at SportsAuthority.com


LivingSocial
From retirees to college students, finding bargains on fun activities and memorable gifts for loved ones is a thrill that never gets old. With the rest of the family busy at work and school, what better time is there to enjoy exotic dining or a vacation to the tropics via LivingSocial?
Save 68% on a Sam's Club New Member Package including a 1-Year Membership, $20 Gift Card & more through LivingSocial.

Even if they've saved for their retirement, these promotional offers found at FlexOffers.com can be of great help to the senior citizens who frequent your website. Make the most of these and other engaging deals on our network today!