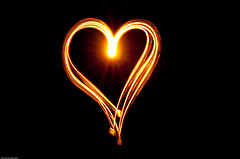 With just over a week until Valentine's Day, there are plenty of great gifts that can still be ordered that can help your audience members make their significant others feel truly special. While chocolates and flowers are a good start, it takes a bit more effort to elevate the day to an event worth remembering.
Check out some of the extraordinary Valentine's Day gift ideas and promotions now available at FlexOffers.com!
---
---
Visually Stunning
Childhood acquaintances, puppies, and even a favorite salon attendant could all be called a girl's best friend, but we all know the real answer is much smaller and far more extravagant.
If you figuratively want to take someone's breath away, you can't go wrong with a beautiful piece of diamond jewelry from the Angara affiliate program. Customers can shop Angara.com this Valentine's Day and save 10%, plus get a FREE Amethyst Pendant on any purchase, and those that shop NOW will get FREE Shipping on Gemstone Jewelry, Birthstone Jewelry, Engagement Rings and more when they use promo code: AFARO. Whether customers decide to go for a high quality heart-shaped necklace or a brilliant set of gemstone earrings, there are few wrong answers when jewelry is involved.
For a gift that's a bit more practical, customers can shop for stylish and affordable women's eyewear at BonLook.com. Those that shop BonLook today will receive a Free Silver Wrap, a luxurious limited-edition gift with purchases over $99 (value of $30) when they use promo code LEFREEWRAP. If a bold statement, stylish look, or timeless style is what they have in mind for prescription eyeglasses or sunglasses, then this in the answer. After answering a few questions, shoppers can receive personalized suggestions for the frames most likely to offer the perfect fit on their face.
Trendy Threads
You don't have to be a fashionista to realize that even the slightest accessory addition can make or break an outfit. Especially on Valentine's Day, looking your best is one of the keys to success.
Your site visitors searching for luxury fashion accessories from emerging designers and iconic fashion houses will love the Italian and European selection available to them through the Forzieri affiliate program. Currently they can save $50 OFF any order of $250 or more when they shop at Forzieri.com and use the code: CUPID50 (valid until Feb 15th, 2014, does not apply on Michael Kors collections). A fine clutch, killer pair of heels, or classy contemporary earring set may be able to add just the right amount of flair to whatever people decide to wear on Valentine's Day.
For those who like to dress a bit more youthful and casual, the Garage affiliate program can easily become their source for care free fashion to wear on a laid-back Valentine's celebration at home or out with friends. Shoppers on Garage can get 15% off denim & fashion, and free shipping over $50 at Garage with this online exclusive when they use promo code: GARAGE15 (Valid thru March 31, 2014). Their virtual storefront is also filled with stylish sleepwear, boy shorts, and intimate apparel in fun modern patterns.
Self Improvement
Anyone wanting to feel physically confident for Valentine's Day, or has decided to strive for a healthier state of being, might want to take advantage of the deals available through the Bowflex affiliate program. Those that shop on Bowflex.com through your website can get $300 off the Bowflex TC20 or Bowflex TC10, receive a FREE Machine Mat, FREE Shipping, and get a FREE Machine Mat with Bowflex TC5 when they use Code FITIN14 (Valid through February 13). Even with all the visual aesthetics that one can improve by wearing stylish jewelry, eyeglasses, fashions, and accessories, there is no replacement for the hard work one would put in at the gym.
Final Countdown
Each moment these promotions are not displayed on your webpage is one chance less your audience members will have to take advantage of them prior to Valentine's Day. Make the most of these Valentine's Day deals and more now from FlexOffers.com!