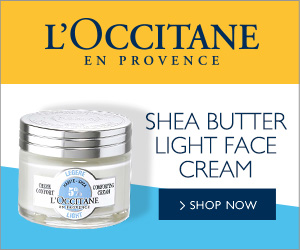 A month removed from Treat Yo Self Day, Singles' Day gives your readers the opportunity to appreciate and care for themselves without fear of judgment.
Capitalize on these enticing Singles' Day savings available on FlexOffers.com by promoting them on your site today!
---
An internationally popular retailer of best-selling beauty and skincare products, L'Occitane en Provence is an excellent shopping option for those who want to experience a little bit of self indulgence. Their exfoliating scrubs, moisturizers, and citrus shampoos in particular have to be experienced to be believed.
Singles' Day Exclusive! FREE Hand Cream and Lip Balm Duo with $75 Purchase. Use code: MINGLE. Valid 11/11 only.
---
Rosegal.com
Offering vintage apparel lines for women and men, the Rosegal.com is a prime affiliate marketing program to consider if your patrons are drawn to stylish garments for young adults. Petite and plus sizes are sold through this outlet as well, granting them an even bigger audience than your standard fashion boutique would.
Enjoy extra 40% OFF with code "RGSF11" at Rosegal Double11 sale. Ends 11/12.
---
Pets are prominent companions for millions of single people, making the items sold through the Good Life® Bark Control affiliate program truly useful. These humane training collars are adept at helping people curb the unruly behavior of dogs, granting them (and their neighbors) a good night's sleep.
Holiday Special! 10% Off All Dog Training Products Using Code: FXSAVE10PRU
---
When curling up with a good book or watching a favorite film this Singles' Day, your web traffic can enhance the experience with one of the many beverages sold through the Sunfish Cellars Wine and Spirits affiliate program. In just a few clicks, customers can order a refreshing Riesling or soothing bottle of brandy that will enhance their evening of entertainment.
Check Out Our Top Rated Wine Selection! Now as low as $14.99.
---
Touted by media outlets including GQ and Elle, Foreo's line of skin care and oral care accessories are known to produce amazing results. Their LUNA cleansing brush lines eliminate skin blemishes and signs of aging, while their popular ISSA electric toothbrushes bring out everyone's best smiles.
Singles Day Offer! 22% Off LUNA 2, IRIS and 25% Off ISSA + GWP of Hybrid Brush Head Using Code: SD17 Valid 11/10 – 11/12
---
An amalgamation of American and Japanese styles, Superdry's selection of clothing is unlike any other on the web today. From dresses and knitwear to graphic tees and jeans, those wearing Superdry this Singles' Day will look gucci indeed.
---
Make the most of these Singles' Day retail discounts on your landing page via the FlexOffers.com network!