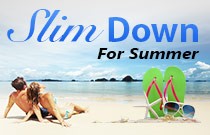 Swimsuit season is right around the corner, which means that now's about the time your audience members are taking their workout routines to the next level. With a few carefully placed banner ads from FlexOffers.com, your landing page will be in much better shape as well.
Check out our curated collection of promos fit for summer below!
Chateau Stores Inc.


For some people, all the diet and exercise in the world means nothing without the proper motivation. Fitting into a beautiful new evening dress with a pair of pumps or a stylish suit from LeChateau.com is an excellent reason to keep sweating away in the gym.
Style. Comfort. Fit. Shop Lotus Athletic fitness apparel for women at LE CHÃTEAU!
Vitamin World


Patrons in need of cleansing supplements, meal replacement bars, or just some healthy snacks will want to check out the Vitamin World affiliate program. They also stock training essentials like whey protein powders for those who want to bulk up for the beach.
Shop Quest Bars Now 19% Off! No Code Necessary. Ends 5/31 11:59 PM PST.
24 Hour Fitness

Should your site visitors use their busy work or school schedule as a reason to avoid going to the gym, then they'll want to sign up for a membership via the 24 Hour Fitness affiliate program. When other training centers would be otherwise closed, this chain gives dedicated individuals the ability to get their pump on any time of day.
Membership Offers Available at 24 Hour Fitness with $9.99 Initiation Fee!
The Sports Authority


A familiar face in the fitness game, The Sports Authority is an excellent source for workout clothing, resistance bands, weights, and accessories for popular sports. They've also a great selection of officially licensed gear for professional teams so fans can show their pride on game day.
Shop Memorial Day Savings at SportsAuthority.com
Nike


All shoes are not created equal, and neither are all Nike athletic sneakers. Customers on Nike.com have a wide selection of stylish kicks to choose from, and can even customize their very own pairs of shoes for truly unique trail running sessions.
Custom colors and personalization available exclusively on NIKEiD. Enjoy free shipping on all NIKEiD orders of $75 or more at Nike.com.
Puma


Style and speed collide at Puma.com, which makes available some of the most sought after running shoes on the track or trail. Gear for footballers, golfers, and hardcore trainers can also be sourced through this storefront.
Free Shipping this Weekend at PUMA! Valid 5/14-5/18
Performance Bicycle


Bicycling is an effective way to keep up your cardio without destroying your joints. For all the parts and accessories your web visitors need to keep their bikes in working order, the Performance Bicycle affiliate program is the way to go.
America's Best Source for Bikes and Cycling Accessories!
The North Face


Summertime is more than just swimsuit season, as it is also when a number of marathons are held. The North Face stocks durable outerwear and shoes for women and men that are made to withstand the harshest elements nature can conjure up.
Train for more than a game. Shop Mountain Athletics at The North Face
Bodybuilding.com


With everything from creatine and fat burners to functional fitness clothing and workout trackers, Bodybuilding.com is one of the best outlets for training gear your page traffic can hope to find- online or offline. Site frequenters can browse and buy gear by brand, ingredient, and even their goal, ensuring they order just what they need every time.
Promote Muscle Repair, Replenish Energy Stores, and Reduce Muscle Breakdown with Post Workout Recovery Supplements
Losing weight, gaining muscle, and training for tough competitions takes determination and the right type of gear. FlexOffers.com features deals on items for all those instances and more; market them on your landing page today!