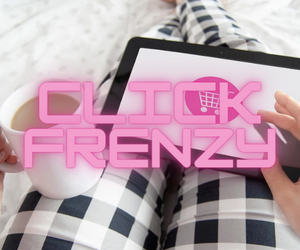 Picture frames and bottles of wine are great last-minute gift ideas for relatives you only see a few times a year, but they're careless options for young couples in love. For a more personal touch this winter, your readers may want to liven things up with lingerie from Freshpair.com.
Let's take a peek at the deals on designer intimates now available from Freshpair.com on the FlexOffers network!
---
---
Dangerous Curves
Featuring top lingerie brands from some of the most recognized global manufacturers, there's a good chance that a Freshpair purchase is already in many of your audience members' dressers. From boyshorts to strapless bras, they've got what women need to feel confident and powerful.
In order to enhance sales this quarter, for a limited time only, the Freshpair.com affiliate program is promoting $15.99 for all Bali, Playtex and Lilyette Bras and free shipping on all US orders (valid Dec 3rd to Dec 13th, except shapewear). While it may not be in a customer's best interest to accidentally order a bra too big or small for that special someone in their life, their partner can buy everyday underwear here and pick up something a little more risqué with the money they'll save.
To ensure every extraneous bit is tucked and moved to just the right place, particularly during the non-stop parties this season, Freshpair.com stocks bodysuits, camisoles, and other types of effective shapewear. This allows wearers to slip into their favorite lightweight and clingy outfits knowing everything is contoured as they desire it to be.
Trendy Trunks
Freshpair.com is no slouch when it comes to men's underwear either, offering a comparable variety of garments from the brands they trust.
They make available everything from tank tops to jock straps and other essentials for active guys, as well as a few goods for simply lounging around. In fact, customers can enjoy savings of up to 40% off for a limited time during the 2xist Holiday National Event at FreshPair.com (valid from Nov 26th to Dec 14th). This sale is a smart way to stock up on swim shorts before spring arrives, as well as slimming v-neck tees to incorporate in everyday ensembles.
What's more, Freshpair.com has a wide selection of flexible, moisture-wicking athletic underwear perfect for intensive training sessions to burn off excess holiday pounds. After that third serving of apple pie à la mode, your patrons will be thankful their briefs are more forgiving than their belts may be.
While not necessarily at the top of your site visitors' shopping lists, now is the perfect time to take advantage of the seasonal discounts being offered from Freshpair and FlexOffers. Combining daily-use undergarments with more fanciful fare, they're more than capable of heating up your sales this winter.