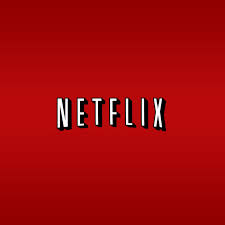 Choosing the right advertiser to promote on your page is not unlike voting for a figure running for political office, especially in the cynical world of the wildly popular Netflix political drama House of Cards.
Starring Kevin Spacey and Robin Wright, this highly acclaimed Netflix original series has garnered positive praise from fans and critics alike. Set in a fictional modern-day Washington D.C., Cards follows Spacey as Frank Underwood, a congressman promised, then denied, the Secretary of State position who cleverly and brutally exacts political vengeance against those in his path toward ascension. The second season premiered just last week on February 14 and has been a favorite among fans on the internet and around the water cooler, giving non-subscribers even more reason to sign up for Netflix and take part in the cultural experience.
---
---
With a recently announced viewer base of over 44 million subscribers and growing, Netflix is a powerhouse provider of on-demand Internet streaming media with billions of hours of movie and television content in their library. They have slain the old format of renting movies, as there are no late fees or due dates, and viewers can consume content through laptops, smartphones, gaming consoles, and many other of their favorite digital devices.
The addition of original programming like House of Cards, the award-winning comedy-drama Orange is the New Black (its second season set to premiere June 6, 2014), and upcoming original Marvel Television programming featuring superheroes Daredevil, Jessica Jones, Iron Fist and Luke Cage (culminating in The Defenders miniseries beginning 2015) makes Netflix the place to be for popular shows that are increasingly unavailable anywhere else.
No matter what film or television genres your audience members are into, from children's programming and documentaries to action blockbusters or comedic satires, Netflix is fast becoming the home for classic and contemporary hits that will have people talking. Take advantage of the buzz surrounding their exponentially increasing library of can't-miss content and promote the Netflix affiliate program on your site via FlexOffers.com today!