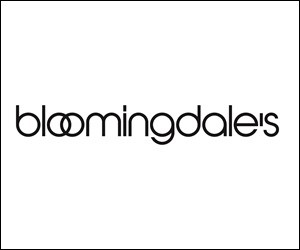 Due to an unsteady work-life balance, it's not uncommon for consumers to be relegated to the weekend before Christmas to complete their holiday wish lists.
Thankfully, your page viewers can still experience extreme savings on hot-ticket items when you promote these Super Saturday savings now available on the FlexOffers network!
---
Through the Bloomingdale's affiliate program, your web traffic can find exclusive pieces they won't find anywhere else such as women's nylon booties from Alexander Wang, season-appropriate attire from AQUA, and Michael Kors bomber Jackets for men. Currently at Bloomingdales, fashion enthusiasts can save 20 percent off $300 purchase when they use a Bloomingdale's credit card or 15% off all other forms of payment.
Take 20% off a $300+ purchase when you use a Bloomingdale's Credit Card OR Take 15% off no matter how you pay on a large selection of items at Bloomingdales.com. Offer valid Dec. 17th to 24th.
---
If your readers are in search of elite gaming performance, then you'll certainly want to promote the Lenovo USA affiliate program on your site. At Lenovo.com, customers will find the processing power they covet in the 720s which houses the 7th Generation Intel® Core™ processor combined with an NVIDIA GTX-1050Ti graphics card which delivers pro-level computing and supreme streaming and gaming capabilities.
45% off ANY IdeaPad 720s series laptop, now starting at just $538.99. Use code IDEA720SAVE45
---
It's never a good feeling for parents when they're missing critical items from their kids' wish lists at the precipice of Christmas Day. Fortunately, Target.com sells the latest toys for kids of all ages for up to 50 percent off, allowing moms and dads to ensure their children's unbridled enthusiasm while unwrapping their gifts.
Up to 50% off toys + tons of other deals on kiddo gifts. Valid 12/16-12/22.
---
Through the Bates Footwear affiliate program, your patrons will be granted access to comfortable boots and shoes built to reflect the quality and integrity of our service men and women. At BatesFootwear.com, shoppers can sift through its shoe selection filter their search by style, military branch and comfort, and/or safety features to find footwear suitable for their occupation and unique style preference.
Extra 15% Off All Sale Styles with Code SALEONSALE. Plus Free Shipping and Returns!
---
While many pet parents only need to give their precious pup a stern look to keep them from yapping, some pet owners have no such luck. By promoting the Good Life® Bark Control affiliate program on your page, customers can receive a reprieve from incessant barking during the holidays when they purchase the Dog Silencer® MAX, which stops barking up to 6 times further than the competition through emission of high-pitched frequencies that annoys dogs and humanely encourages them to remain silent.
Help Regain Peace & Quiet with the Dog Silencer MAX – 10% Off With Code: FXSAVE10DSM
---
Good Life® Pest Bird Control Products permits the holidaymakers among your audience to vacation without becoming anxious about sustaining property damage from pesky birds through its assortment of bird control products. Good Life® Pest Bird Control Products' inventory is comprised of items such as bird spikes and nets which prevents landing and eliminates the prospect of homeowners removing inglorious amounts of bird droppings from their property upon their return.
Protect Your Property From Pesky Birds With The Guardian G2 Propane Scare Cannon: Safe, Strong, & Easy To Use. Save $20 With Code: FXSAVE20BCP
---
Take advantage of these deals and many more at FlexOffers.com!