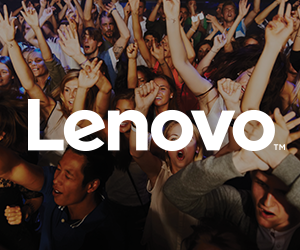 The holiday break may be over, but parents of college students can at the very least send their child back to school with gifts that give them a variety of reasons to look forward to a return to campus. Grant young scholars tools that facilitate their academic success and enhance their daily lives through these super spring semester savings now available on the FlexOffers network today!
---
College students are constantly on the move and in the event, they are away from home, they can still access the processing power of their workstation through Lenovo USA. Lenovo USA features laptops such as the ThinkPad X1 Carbon Gen 7, which features 18.3 hours of battery life and high-performing Intel Core technology, in a lightweight package that fuses processing power and portability.
Teachers and Students save an EXTRA 8% sitewide on top of instant savings and eCoupon! Exclusions apply.
---
It's no secret that college students across the country will likely be attempting to stave off bouts of homesickness during the spring semester. Through the Bed Bath & Beyond affiliate program, your site visitors can sprinkle elements of home into their dorm room by way of its linen options. Bed Bath & Beyond offers a six-piece dorm kit equipped with comforters and pillows that provides the warmth and comfort of their bedding back home.
Heading to College? Get everything you need, see our expert picks, use our interactive checklists, and get free standard shipping over $39 sitewide
---
It's not uncommon for students to return from winter break with massive loads of laundry to do. Thankfully, through Target, your page viewers can find laundry detergent and fabric softener to help them get the job done and quickly return to their studies. Target.com also houses a multitude of cleaning products that help them keep their room and clothing smelling as fresh as the spring flowers in bloom at prices even the most budget-conscious consumer can appreciate. Currently, at Target, shoppers can receive 40% off and free shipping when they subscribe to 3 college essentials.
Take 40% off & get free shipping when you subscribe to 3 college essentials
---
The prospect of studying abroad can be exciting but the thought of enduring a language barrier while on foreign soil is equally alarming. By promoting the Rosetta Stone affiliate program on your landing page, the international students among your audience will be privy to digital solutions that build language and literacy skills in 20 different languages at an affordable rate. Now at RosettaStone.com, college students can save an extra 10% during its sitewide sale.
College Students! Save an Extra 10% on Rosetta Stone
---
Through the eBags affiliate program, your web traffic can find backpacks and duffel bags capable of successfully ushering them through their spring semester. Whether in search of casual or luxury brands, eBags has bags from top brands such as Kenneth Cole, The North Face, and Bugatti, that perfectly suit their campus lives. eBags' inventory also includes bags such as the Swiss Gear Travel Gear that contains dual USB power banks and a lifeboat battery, to keep students' electronic devices charged between classes.
Campus Companions: Shop All of Your College-Life Essentials
---
If your patrons occasionally need a snack break to help them retain their focus while studying, then they needn't look any further than Mrs. Fields. Mrs. Fields grants customers a variety of back to school care packages comprised of a variety of signature cookies, and brownies guaranteed to curve their hunger. By purchasing its back to school kits, students can create their own, hot-out-of-the-oven experience by microwaving their confection of choice for 20-30 seconds and remedy their hunger pangs with a tasty treat.
Shop Mrs. Fields back to school and college care gifts! Click here!
---
Capitalize on these super spring semester sales now available through the FlexOffers.com network!