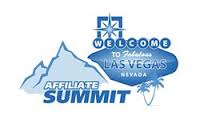 Fresh off of being ranked among the top 10 affiliate networks in the mThink Blue Book 2015 survey, FlexOffers.com has had a triumphant homecoming of sorts this week at Affiliate Summit West in Las Vegas, NV.
Our team in attendance has not stopped since setting up booth 8020 on Sunday, which was followed by some intense networking at the Meet Market and throughout the Paris Las Vegas hotel and casino where the event is being held. Even with the glow of The Strip calling out to us, we kept our cool on our first day in Vegas and stayed out of trouble- there would be plenty of time to revel in the days to come.
After some meetings early Monday morning, we hit our booth and consulted with business contacts old and new for a majority of the day. Even with a few of us occasionally peeling off to gather with other affiliate managers and executives, the team members in attendance had more than enough experience to answer any questions that came their way. Lunch was a bit rushed, but otherwise, it was an excellent first day on the convention floor.
We hit the ground running Tuesday morning, ready and eager to speak with the thousands of attendees who passed by our booth. As with all of these industry events, the energy in the room intensified in the early afternoon as people were rushing to make as many meetings as possible while still catching their flights that night. Thank you to everyone who took the time to stop by and chat; we hope to foster a few new prosperous relationships and continue to strengthen those that got us where we are today.
If you would like to follow up with us, or didn't have a chance to drop by our booth at Affiliate Summit West this week, please contact [email protected] with ASW2015 in the subject line. We will be sure to reply to each and every one of you this week!
The New Year is off to an incredible start for FlexOffers.com, and there's no doubt the best is yet to come. Should we not get a chance to chat face-to-face before then, we'll see you in New York for Affiliate Summit Eastt 2015!