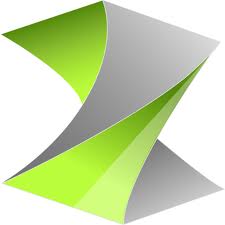 Today marks yet another milestone in the continuing success here at FlexOffers.com, as Deep Link functionality is now live on our site.
Deep Linking is an incredibly useful promotional tool that takes your users to specific products on an advertiser's website through a custom URL. Creating a Deep Link is simple, and can optimize the value of links on your site with extremely targeted content.
Still not convinced that Deep Links could make a big difference?
User-Friendly Finds
The biggest benefit of adding a few custom Deep Links to your site is the ease at which they can be tailored to match relevant content on your site.
For example, Rather than adding a text link or banner to the latest line of shoes offered by a retailer, Deep Linking allows publishers to take users directly to the red stilettos or strappy sandals mentioned in a blog post. This increases the overall relevancy of the content on the page, and creates more promotional versatility.
Want to link readers to specific products in an upcoming designer fashion line to create the perfect outfit? Care to provide readers with links to products that correlate with your latest health and wellness tips? Deep Links is your answer.
Easy as Pie
The ability to create links to pinpoint-targeted links on an advertiser's website sounds like an incredible opportunity to add an increased sense of authority to your content, but that's a technically advanced process that takes forever… right?
Actually, no!
Creating a Deep Link is intuitive, and just as easy as adding any other link from the FlexOffers.com. Full instructions can be found here, and it doesn't involve anything more complicated than copying and pasting a specific page from an advertiser's website through the FlexOffers interface.
We offer step-by-step instructions for the entire Deep Link process, and our friendly team is available to lend a hand should any other questions arise.
Oh, the Places You'll Go!
FlexOffers.com is extremely excited to bring the convenient functionality of Deep Links to our publishers, presenting them with greater promotional possibilities than ever before. Log in to your FlexOffers account today or contact us to learn more!