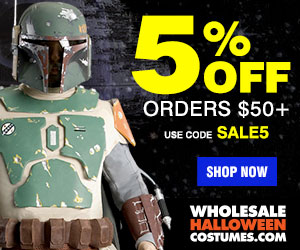 Despite what certain overeager retailers might have you think by already having Christmas displays up in their store, Halloween is right around the corner. This spooky holiday is celebrated by children and adults all across the country, with fun festivities planned for revelers of all ages.
Scare up some Halloween sales on your website with these discounts from FlexOffers.com!
---
Amiclubwear

While primarily known for their affordable fashions fit for a night of dancing out on the town, Amiclubwear.com is also a beacon for women who want to wow others come Halloween. They've over 2,000 costumes to choose from this year alone, including a few risqué options for those wild, kid-free parties.
Halloween Coupon: 45% off Halloween Costumes & Accessories (excl. Four Play, Rubies, & Roma)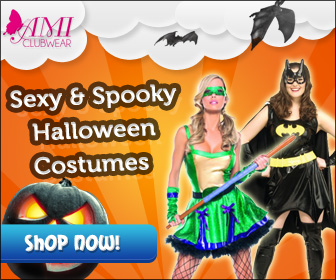 Saks Fifth Avenue
Should your readers be headed to an upscale masquerade ball this Halloween, they can't go wrong with the always stylish designer eveningwear sold through the Saks Fifth Avenue affiliate program. Add a simple Volto mask or Kato mask, and you've got an instant costume with real class.
OUR THANK YOU CELEBRATION 25% OFF* for Friends & Family on selections of apparel, shoes & accessories. Use Code THANKYOU. Valid 10/13-10/18. Shop Now! *Designer exclusions apply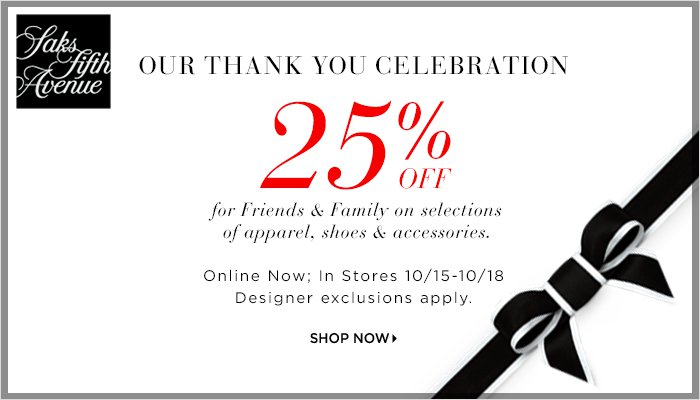 Wolfermans
Let the kids have their bite-sized candy bars and powdered sugar straws; adults with a little more taste will want a treat this Halloween from Wolfermans instead. This purveyor of pastries and baked goods has specialties on sale this fall including pumpkin cheesecake, chocolate croissants, and cinnamon babka that are so good they'll raise the dead. Or, at the very least, your family members and coworkers will want to try some.
Enjoy our Spooky Delicious Halloween Treats and Save 20% off any orders $49 or more at Wolfermans.com! Use promo code SCARY20 (Offer ends 10/31/15. Exclusions apply)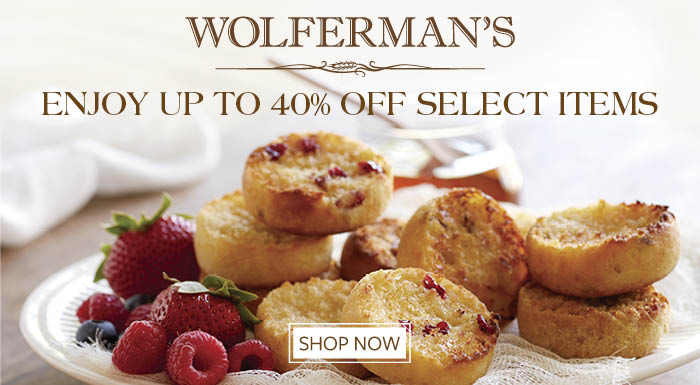 Target.com
Lots of families look forward to Halloween all year as a day to spend some time together and bond by wearing fun group costumes. Your patrons can certainly get into that spirit through the Target.com affiliate program, which is currently featuring savings on disguises for the entire family.
Save up to 40% on Costumes for the whole family, valid 10/18-10/24

Kmart
Values are always in season at Kmart, but Halloween brings with it a selection of over 5,000 costumes at this neighborhood discount department store. Shoppers can select costumes based on popular movie and television characters, and load up on all that candy that kids will be on the hunt for all night.  
EXTRA $5 off $40 Halloween Costumes & Decor with code KBOO + FREE Shipping on orders $49+


Wholesale Party Supplies and Halloween Costumes
Purchasing or putting together a costume based on a popular character can be expensive for your audience members, unless they shop the Wholesale Party Supplies and Halloween Costumes affiliate program. As their name implies, this outlet makes revelry on Halloween possible for even those on a limited budget.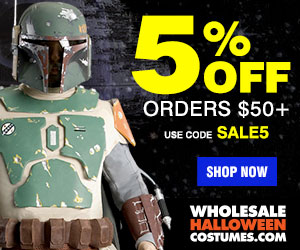 BuyCostumes.com
Proudly offering the hottest costumes of the year, BuyCostumes.com is sure to appeal to your patrons who want to be the hero of their Halloween party. Stocking costumes and accessories for the entire family, including pets, your site visitors won't have to shop anywhere else.  


Halloween Express
The year's top Halloween themes are at customers' fingertips at HalloweenExpress.com. Their intuitive storefront makes it simple for the young at heart to shop for costumes from brands like Jurassic World, Disney's Descendants, and Marvel's Ant-Man.
25% off PLUS Free shipping options available only at Halloween Express!

Don't let your website end up like the lame house on the block that gives out raisins to trick-or-treaters; promote these and other engaging Halloween savings via the FlexOffers.com network today!